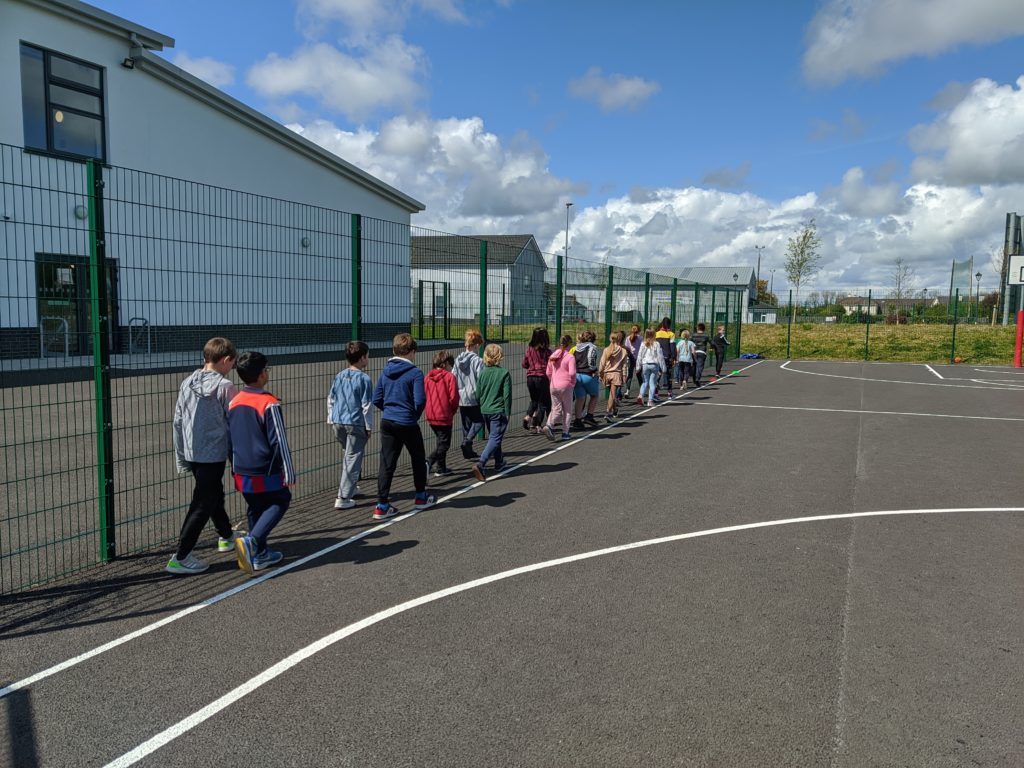 Claregalway ETNS is heading to Tokyo!
Helen Fahy
Our school, Claregalway Educate Together N.S. is participating in the 2021 Dare to Believe Olympic School Challenge – Road to Tokyo. (You can read more about the Olympic Federation of Ireland's educational resources in Emer O'Brien's article). This is a Team Ireland initiative that asks students and families around Ireland to make the virtual journey to the Tokyo Olympics and also encourages children to get moving and be physically active every day for the month of May.
'An hour a day for the month of May!'
Each class started on May 5th and hopes to complete 13,757 km, the distance from Dublin to Tokyo, by May 31st.
We will sample a range of activities in reaching our target. Team sports include hurling, camogie, hockey, soccer, tag rugby, dodgeball and relay while individual sports include athletics, badminton, javelin throwing, gymnastics and walking. We will also focus on the three Olympic values of excellence, friendship and respect and learn about some of the athletes representing Team Ireland.
Parents can log a child's activities from home online and complete the children's record sheets.  Activities are recorded in 15 minutes blocks online or by colouring in one of the blocks on the sheets. You can learn more at  https://roadtotokyo.daretobelieve.ie/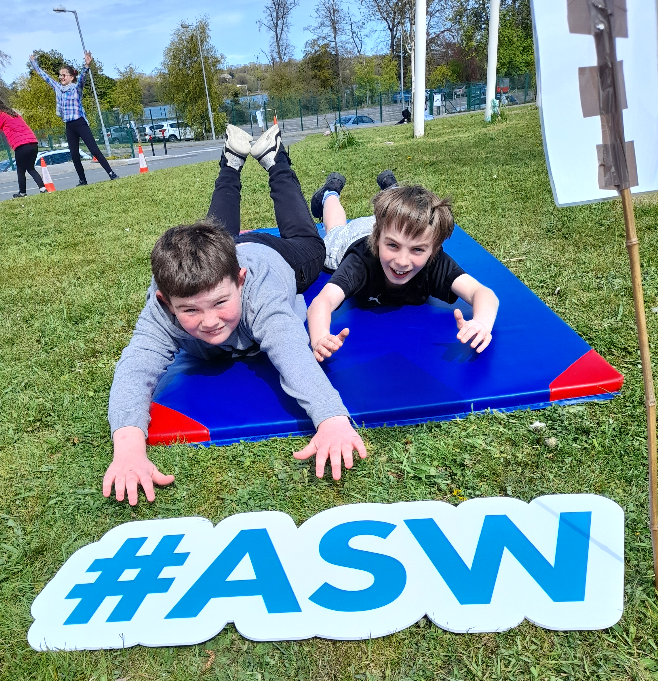 Active School Week in Le Chéile in ETNS
Heather Cummins
Here in Le Chéile ETNS we recently enjoyed a very exciting and fun Active School Week.  We started every morning with our 'Wake up, shake up' –  a blast of energising music where we danced our way into class. We completed circuits and participated in the 'Run around Ireland' challenge where we ran to different landmarks around the country.
The animal walk was especially enjoyed by the younger children who slithered, stomped and galloped around the school. The children also really enjoyed the active homework and the teacher challenges. The atmosphere around the school was absolutely the lift we all needed, given the year everybody's had, and we now all feel fitter, stronger and ready for anything!
Thanks to everybody involved in organising this fun week.