Where would you find Tintin, Smurf, Count Olaf and Tigger all in the same room? At Tralee Educate Together National School on World Book Day!
The Student Council organised activities for the week to highlight the joys of reading. Classes visited Tralee library. Pupils went to school dressed as their favourite book characters, and the Parents Association donated prizes for best-dressed.
The entire school also took part in "Drop Everything and Read" for 20 minutes.
Count Olaf certainly would be impressed with the bookworms at TETNS!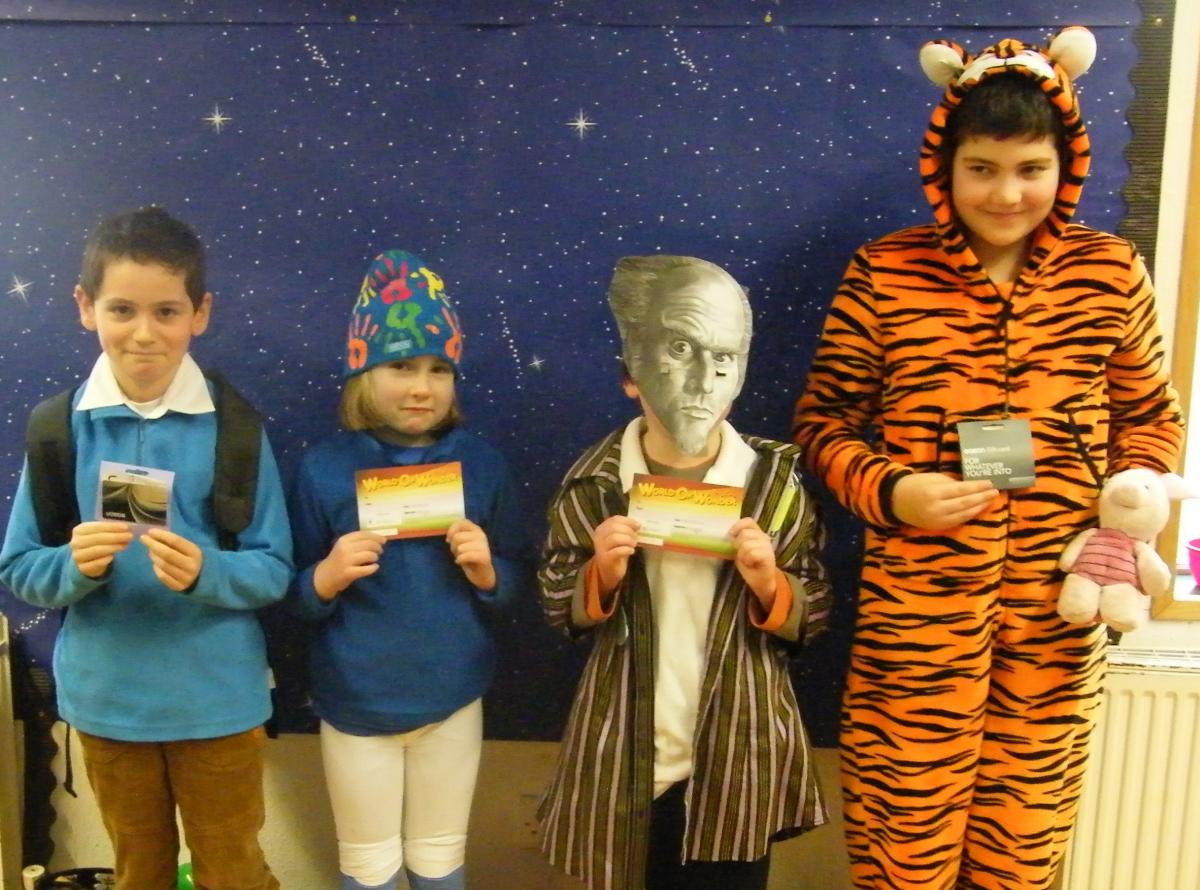 Included in photograph: Tintin (Lucca), Smurf (Lily), Count Olaf (Donnacha), Tigger (Isa)