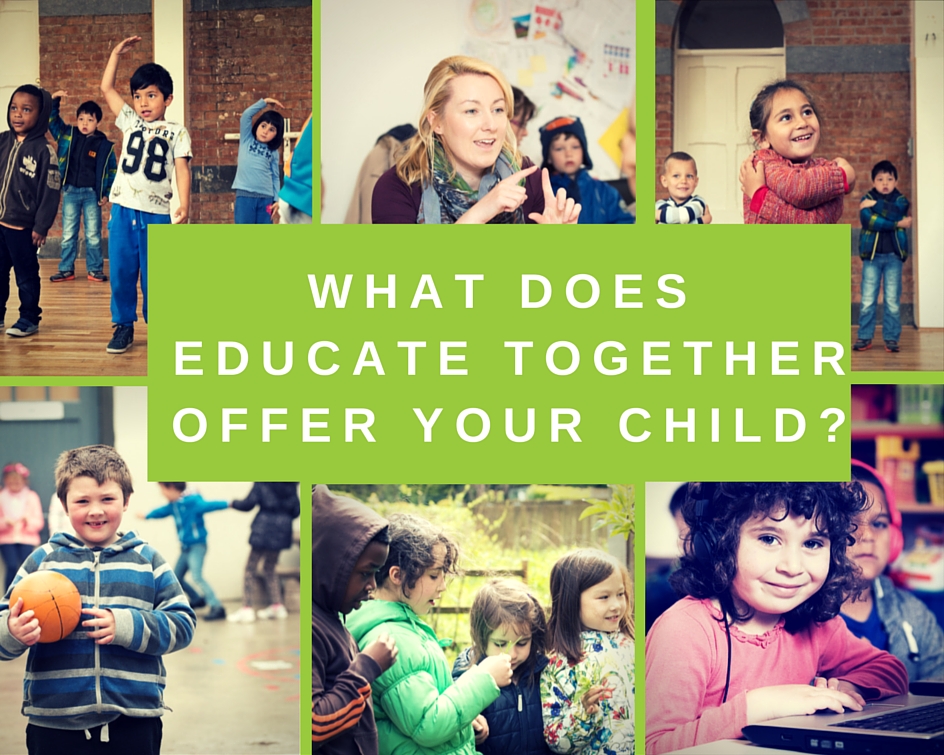 Educate Together is unique in education. Since its establishment in 1978 it has evolved a model of education that is based on equality and human rights. Right now, there are 21,000 children in Educate Together schools and constant demands from families for more places. This is testament to the value and success of our model of education.
Educate Together schools do not perceive children as representatives of the faith or beliefs of their families. There is no faith formation within school hours: your child will never be separated from their classmates according to religion. Your child will learn about morality and spirituality, ethics and justice, equality and human rights as part of the Learn Together curriculum that is explored in the place of religious instruction. The Learn Together curriculum is applicable and of value to children from all belief backgrounds.
We provide this fully inclusive model because over the last 37 years we have observed that children do not choose their friends on the basis of belief systems, cultural or social backgrounds. Children are open-minded, curious, inquisitive and imaginative. At Educate Together schools this receptiveness is employed to discuss how 'difference' is not something to be shunned but to be explored and appreciated. Your child will be encouraged to think freely and critically. Your child will never be made to feel like an outsider: there is no 'them', there is just 'us'.
Like any other national school, Educate Together schools are state-funded and your child will learn the national curriculum. Our schools are non-fee-paying and are open to children of all backgrounds. They are co-educational and will work hard to instil a sense of equality and justice in your child. They embrace the input of children, parents, staff and the wider community to improve the school in every way possible. They are child-centred and committed to enabling your child to achieve their full potential.
Find your local Educate Together primary or second-level school here.
Find out more about our campaigns and start-up groups here.