There are some great opportunities at the minute for budding artists in Educate Together schools to display their work!
The South African Embassy in Dublin invites artists of all ages to submit artwork for inclusion in their art exhibition on the theme of "Celebrating 20 years of Freedom and Democracy: Paying Tribute to Nelson Mandela for opening the doors of South Africa's Freedom and Democracy".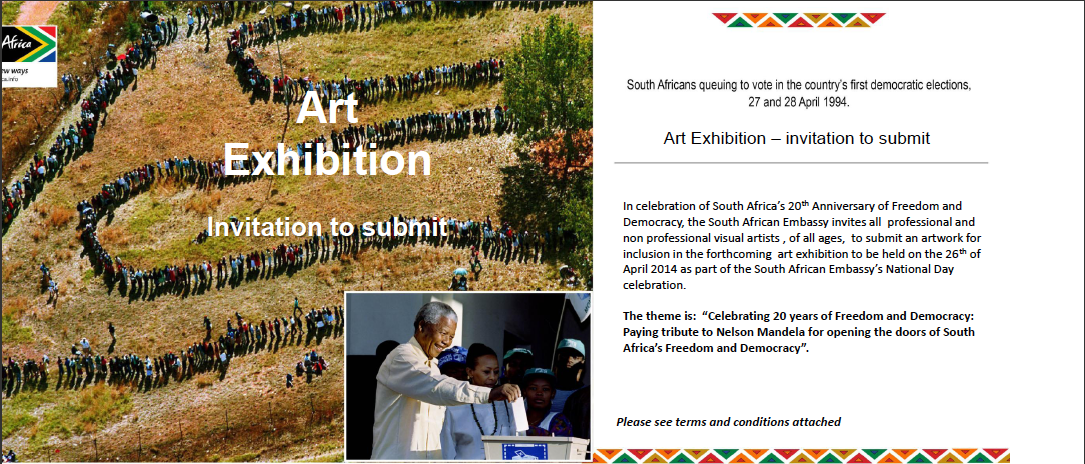 Primary school pupils from anywhere in Ireland are invited to enter this St. Patrick's Day Art Competion from Guaranteed Irish. There are some great prizes available and artwork will be featured on their website, which showcases excellence in Irish goods and services!