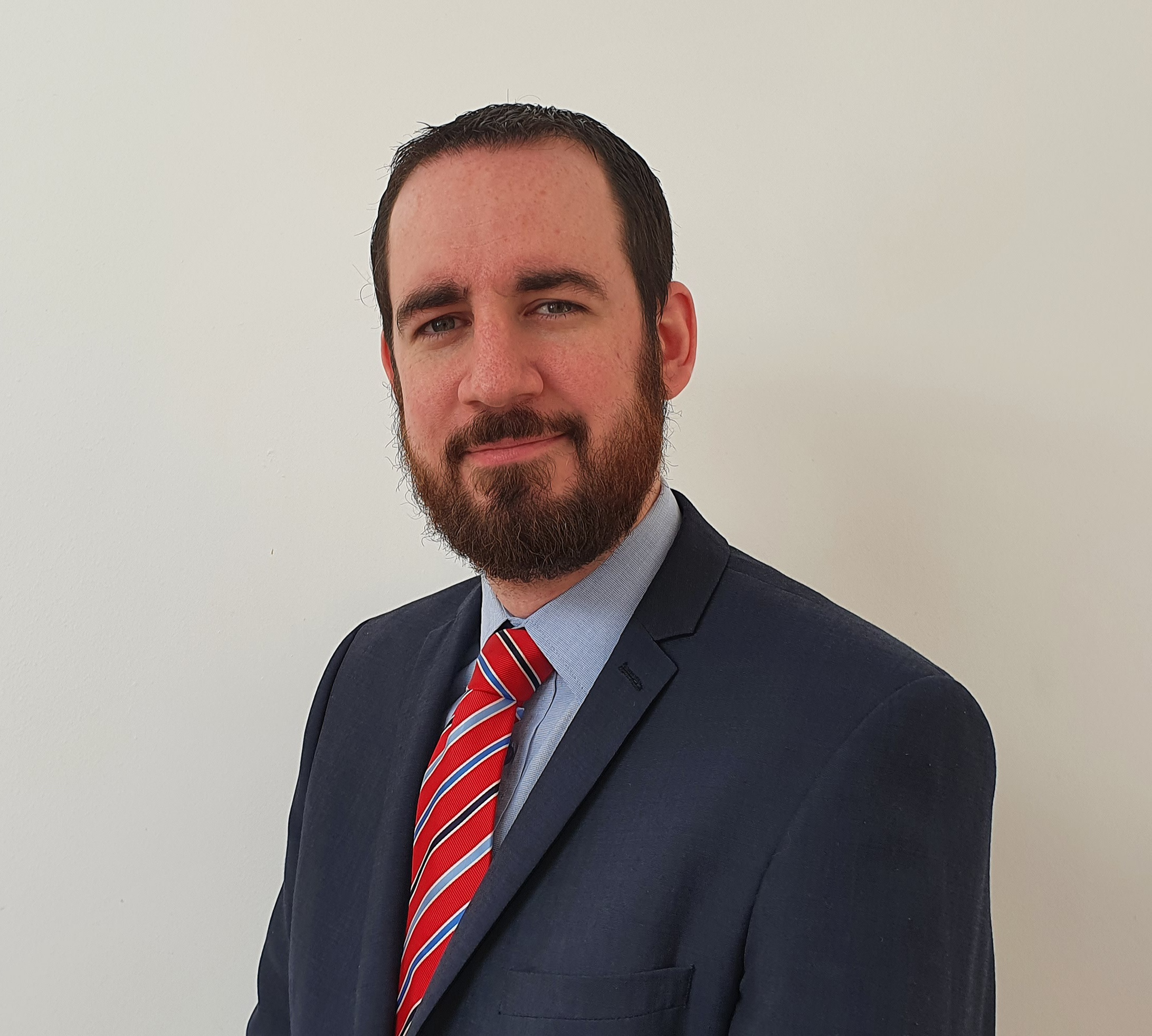 Educate Together is delighted to announce Simon Rogers as newly-appointed Deputy Principal of Booterstown Blackrock Dún Laoghaire ETSS, opening in September 2021. Simon comes to his role as Deputy Principal from Mount Anville Secondary School, Goatstown where he has been Transition Year Coordinator and Year Head since 2016.
Simon graduated from Trinity College Dublin with an honours degree in Modern Irish and English Literature and matriculated again from TCD with an honours Postgraduate Diploma in Education. Throughout his career, Simon has held various leadership roles, including Year Head, TY Coordinator, Communications Officer and Digital Champion, and in 2019 he was awarded an honours Masters in Educational Leadership by University College Dublin.
Simon has led many initiatives throughout his career to aid the provision of quality teaching to enhance student learning. He has led projects to improve numeracy and literacy within the school community, has overseen committees which sought to enhance the assessment practices used to inform subject specific feedback for students, and has led a taskforce aimed at reinvigorating the Transition Year Programme. He has acted as a class tutor and a staff mentor, and has worked closely with both student councils and parent associations to ensure the voice of the student informs best practices.
Simon places great emphasis on the importance of communication to generate a shared vision and identity for a school community, and sees robust collaborative structures as the cornerstone of a successful school. He also takes great pride in engaging with all manner of extra-curricular pursuits, having led sports teams in football and gaelic, having facilitated debating competitions and student leadership courses, and having coordinated various student performance events.
Simon is a former League of Ireland and FIFA referee, having officiated at both national and international levels of football and futsal, and having taken charge of several underage international friendlies.
Of his appointment, Simon said:
"It is an honour to have been appointed as Deputy Principal to Booterstown Blackrock Dún Laoghaire Educate Together Secondary School, and to be welcomed into such a warm and vibrant community. It will be my privilege to assist in instilling a love of life-long learning in our students and to cater for the holistic development of the whole individual. I look forward to playing my part in contributing towards an education rooted in the values of inclusion, respect, diversity and democracy."