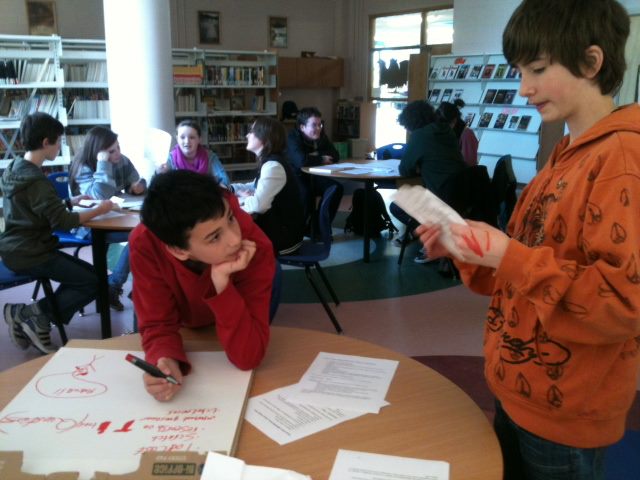 We are delighted to announce the publication of reports into two research projects, both of which were initiated by Educate Together.
The aim of both projects was to pilot integrated, cross-curricular approaches to learning with students in the Junior Cycle age range, and to see how they and their teachers viewed the experience.
The first report, Piloting Integration, focuses on student perspectives on Educate Together's Second-level Easter Camps in 2011 and 2012. Participants reported that they enjoyed working in teams on projects that crossed subject boundaries, as 'everyone can contribute – then you can learn things that the teacher might not know,' and also that doing projects would be the best way to learn in Junior Cycle, as it's 'a more fun way to learn.'
The second report focuses on the experiences of teams of Teachers Planning Collaboratively for a Cross-curricular Project with 1st Year second-level students. Made possible with investment from the Ireland Funds, the project took place over some weeks in two second-level schools. Teachers reported that despite lack of time and timetabling challenges, they found that they enjoyed planning and sharing ideas with colleagues. They also reported that students engaged fully in the projects, with students in both schools agreeing that this was a 'more fun' way to learn.
Our Second-level Blueprint recommends the provision of an integrated curriculum, one that crosses subject boundaries and provides a more relevant, connected learning experience for students.
With the exciting prospect of our first second-level schools opening, and the new Framework for Junior Cycle commencing in September 2014, the publication of these research reports is timely.

See below for the Reports and Executive Summaries.