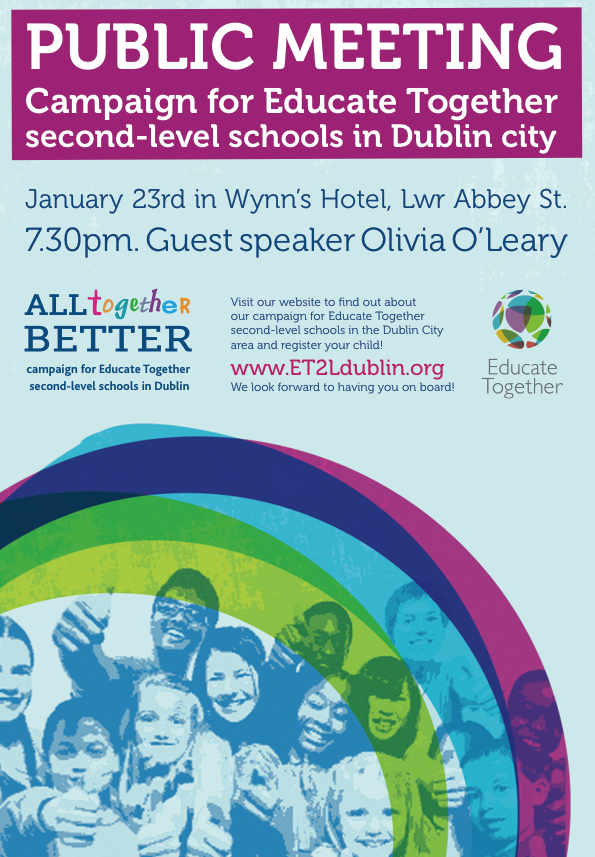 The Dublin City Educate Together Second-level Action Group has called on the Government to establish an Educate Together school in the city as soon as possible: over 2,000 expressions of interest have been collected from parents who are looking for an addition to the current second-level school provision.
The group is holding a public meeting on Wednesday, January 23rd in Wynn's Hotel at 7.30 pm.
The guest speaker on the night will be Olivia O'Leary with contributions from the Educate Together national office and the campaign group. All elected public representatives in Dublin city have been invited to this meeting.
The meeting is being held to highlight the demand for the establishment of Educate Together Second Level Schools in Dublin City.
Spread the word!