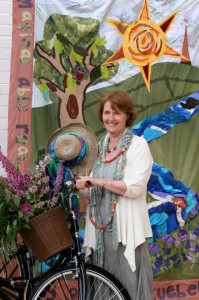 Educate Together has announced the retirement of Margaret Boucher as the Principal of its school in Waterford. Margaret has been Principal of the Waterford Educate Together School since its opening in 2002.
Commenting on Margaret's retirement Waterford Educate Together Board of Management Chairperson Joanne Galvin said 'Margaret's contribution to Educate Together over the years has been of huge significance and value. Her vision and expertise have been absolutely inspirational to staff, parents and pupils at Waterford ETNS and she leaves an incredible legacy with us'. Margaret herself stated, 'Having spent a large part of my career teaching at Educate Together schools I feel very lucky to have been able to contribute to the growth of the organization from a regional grass-roots movement into the 58 school network it is today'.
Margaret is a graduate of UCD and holds a Postgraduate Certificate in Education from Queen's University Belfast. She previously taught at the Dalkey School Project for 18 years.
The new Principal of Waterford Educate Together School, Marie Byrne, will be starting her role in September. She has 24 years' experience as a National School teacher, with particular expertise in special education needs.