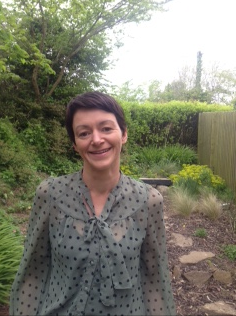 Educate Together is delighted to announce that Eilish Kelly has been appointed as Principal for the new Educate Together national school which is to open in Tramore in September 2014.
Originally from Wexford, Eilish has been living in Dunmore East for the past decade and for the last eight years has been teaching in the local Killea Boys' School. An excellent and committed teacher, Eilish is held in high esteem by colleagues, parents and in particular by pupils and past pupils alike. As Deputy Principal of the school she has been involved in many transformative initiatives in the school; creating a 'living classroom' school garden, introducing the Roots of Empathy Programme and teaching German in the Senior Classes.
Eilish is looking forward to her role as Principal of the new school and has a wonderful vision for the school: "I believe that children learn by doing and I encourage fun, active and hands-on learning in the classroom. I will provide opportunities for the development of empathy and for empowering children to make decisions and become leaders.
Eilish continues: "I believe in the potential of every child and I see our role as equipping them with the necessary skills to achieve their full potential. I will work tocreate a vibrant school environment where pupils, staff and parents of Tramore Educate Together are valued and supported. I am delighted to have this incredible opportunity and am proud to be part of the start of the Educate Together journey in Tramore."
Said Regional Development Officer for Educate Together, Niall Wall: "We are delighted to have Eilish on board and are certain she will be a tremendous Principal of what promises to be a wonderful school".
Said Chairman of the Tramore Educate Together Start-up Group, Declan Power: "It is fantastic to have a Principal with such vision, ability and experience leading our school. All the start-up group and the parents look forward to working with Eilish in this exciting moment in the school's development".
In her spare time Eilish Kelly enjoys running and swimming. She also has a passion for growing, cooking and most importantly eating great food. Eilish is also a qualified Management Accountant with a number of years of experience in industry which will be of great benefit to the school as it grows and develops.
The school will open in September 2014 in temporary premises in the former HSE Clinic on Pond Road in Tramore. Educate Together, along with local parents, is working closely with the Department of Education & Skills to make sure the opening runs smoothly. It is expected the school will be in permanent accommodation in 2015/2016.