Educate Together is delighted to announce Cian Gleeson as newly-appointed Principal of Harold's Cross Educate Together National School.
Cian has been working as a teacher for 10 years, having spent 8 years in St. Patrick's Boys National School in Donabate, Co. Dublin, and most recently two years in Canalway ETNS in Dublin 8.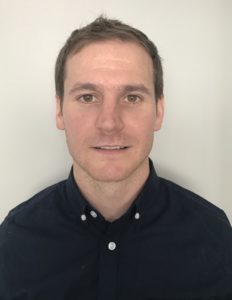 The Educate Together ethos is central to Cian's values and he brings to the role a wealth of experience of global education and educational issues, having spent time working in the area of teacher education in Uganda. Cian holds a postgraduate diploma in Counselling and Psychotherapy, as well as a Masters in Child and Adolescent counselling and psychotherapeutic skills. He is also a member of the Board of Directors of Rainbows Ireland, supporting children through bereavement and separation.
A native of Tipperary, Cian is an avid sports person and enjoys playing and coaching GAA. He believes that children should be active and promotes their physical education.
Says Cian:
'I am looking forward to meeting with pupils, parents and the wider school community of Harold's Cross ETNS and to leading the development of the school. My vision is that the school will be at the heart of the community and a place where children will be challenged to reach their full potential whilst developing as critical thinkers in a happy, caring and respectful environment.'
Says Gerry McKevitt, school manager of Harold's Cross ETNS:
'Cian has vast experience, not just in promoting a high standard of teaching and learning, but in fostering the holistic development of children in his care. On behalf of the Harold's Cross ETNS school community, I would like to extend a warm welcome and I look forward to working with him in nurturing the growth of this new school.'
Harold's Cross ETNS will open to Junior Infants in September 2019 in the former site of Harold's Cross Greyhound Stadium.