Educate Together has welcomed the release of the results of the pilot Parental Survey of primary school preference. The survey was conducted in Whitehall, Castlebar, Tramore, Arklow and Trim in October and November. Results show positive levels of support from local parents in having Educate Together schools in their communities.
Commenting on the survey results Educate Together CEO Paul Rowe said:
"We have been aware of parental interest in Educate Together schools in these areas for many years but measuring it has been difficult until now. Today's results are confirmation that Irish parents would like a choice of school type for their children and that many have a preference for Educate Together schools."
The Parental survey is part of a Department of Education and Skills process to enable a balanced school choice for parents in all areas of the country. It is being conducted on foot of the report from the National Forum on Patronage and Pluralism to which all primary school patrons contributed. The survey will be rolled out to a further 39 areas across the country in the new year. The Department will discuss the results of each survey with the patrons of schools in the areas concerned. Where there is a clear indication of a community's desire for change, it is envisaged that there will be a careful and cooperative process in which some school facilities can be re-assigned to different patronage.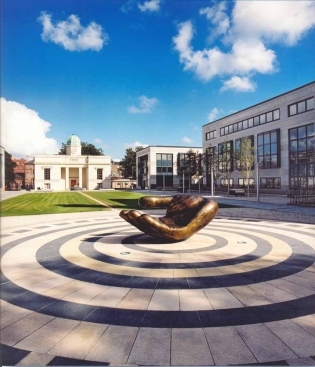 Paul Rowe again:
"The Department of Education & Skills patronage re-assignment process is very significant for primary education in Ireland. The pilot survey report indicates a significant desire for change from parents. We look forward to discussing the results of these surveys with our colleagues in Catholic education and working with them to find constructive solutions that will meet changing community needs. The surveys also underline the fact that while many parents are happy with the schools already available in their area, there is a clear demand from others for greater choice."
There are currently 3,200 primary school in Ireland, 2,900 of which are under Catholic patronage. Educate Together, established in 1978 to provide multi-denominational schools, has 65 primary schools nationwide. In addition to being multi-denominational, Educate Together schools are co-educational and are open to all children regardless of their social, cultural or religious backgrounds.
Minister Quinn has also announced that the survey will be rolled out to further areas in early January

To learn more about the next phase of the parental surveys visit our campaign page