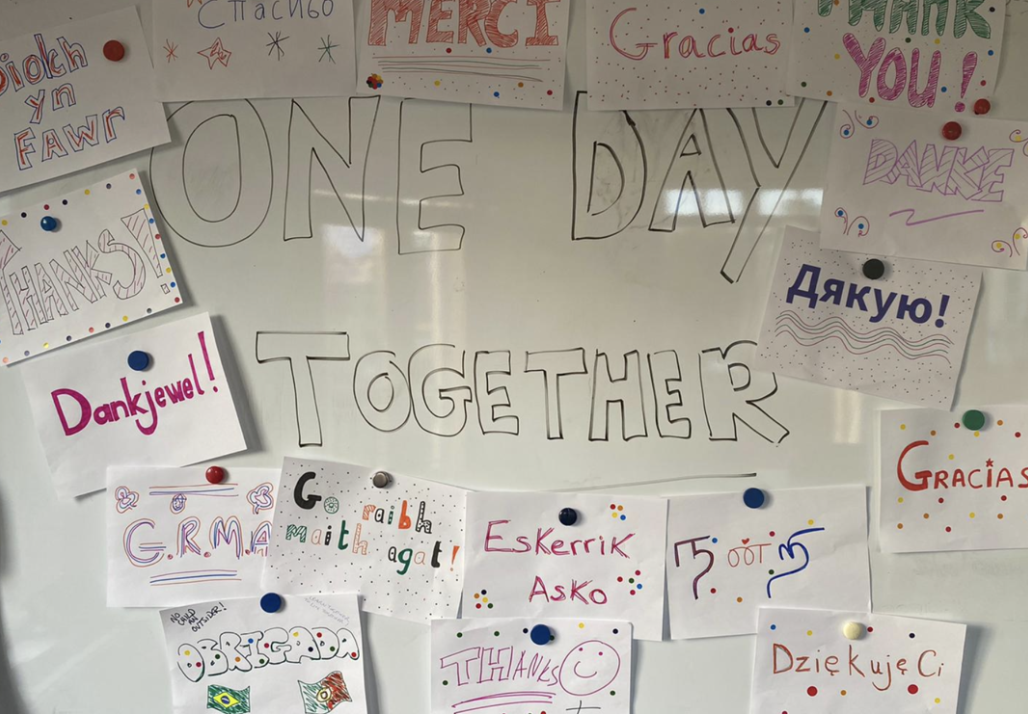 Update: March 2023
One month on and we are blown away by the response to One Day Together, Educate Together's national celebration and fundraising day. So far One Day Together 2022 has generated thirteen thousand euro in income to support Educate Together's goals.
On Friday 28th October 2022, Educate Together schools around Ireland held celebration and fundraising events, with teachers, pupils, parents and volunteers doing their bit to raise funds to support equality-based, democratic and child-centred education. Our community of supporters also made online donations to Educate Together's work online. 
As a small educational charity, Educate Together relies on funds generated from One Day Together as a crucial source of income. The funds raised will be put towards achieving Educate Together's goals: to lead on important system reforms, to support quality and build capacity across the school network, and to increase access to equality-based education so that more children and young people can benefit. 
From all of us in Educate Together, a big thank you to everyone who celebrated with us and supported One Day Together. 
______________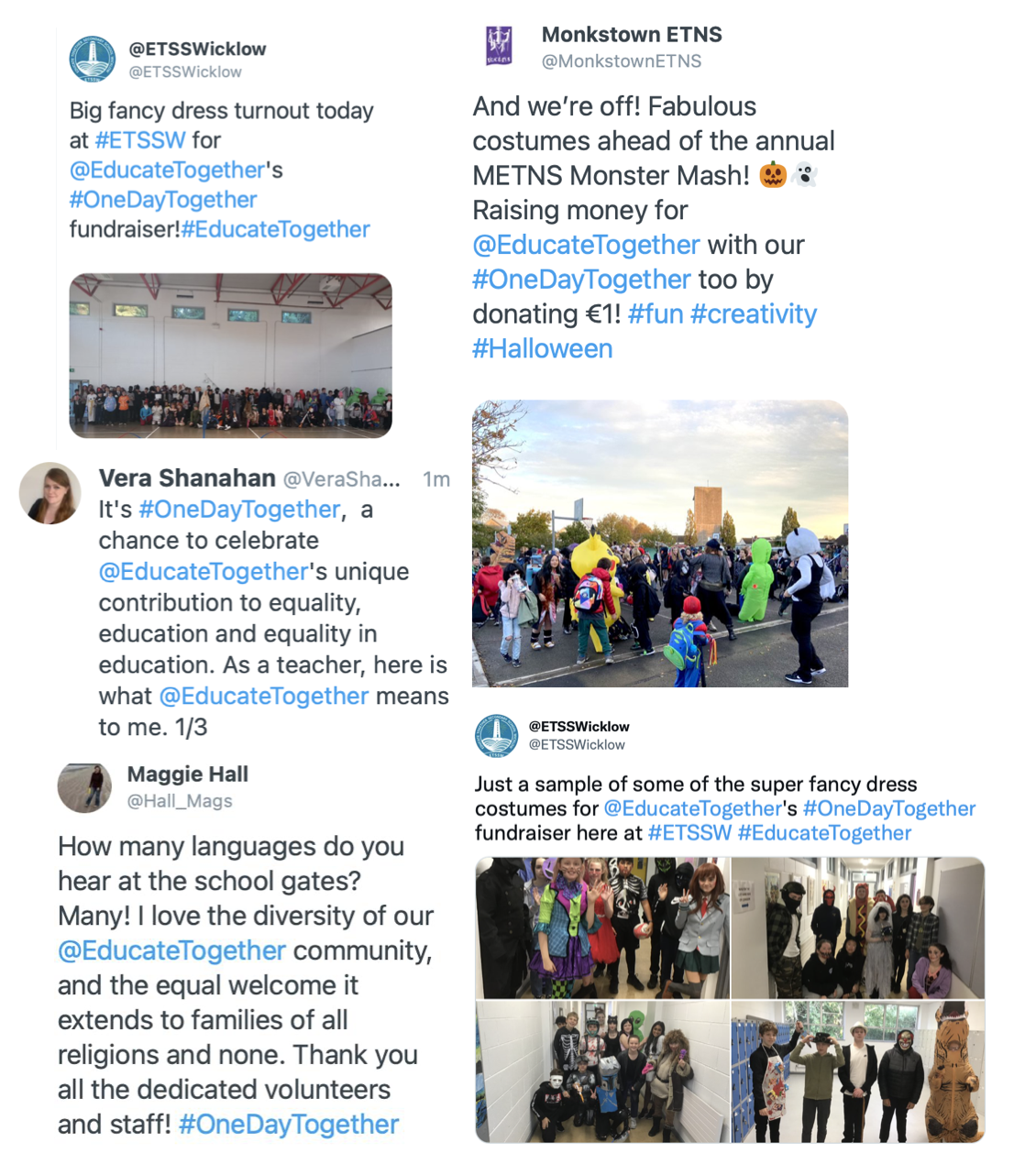 Since 1978, Educate Together has been transforming the Irish education system by offering a truly equality-based school model which is open to all families in Ireland. However, less than half of Educate Together's national office operating costs are covered by state aid each year, so the organisation must raise the balance through trading, providing services and fundraising.
As a small educational charity, Educate Together relies on funds generated from One Day Together as a crucial source of income. This enables the national office to develop curriculum and resources for Ethical Education, to provide supports to teachers, board members and school leaders, and to open and expand schools so that more families can access Educate Together's unique equality-based ethos. It also allows the charity to advocate for better funding for schools and for Educate Together as a patron and management body.
Educate Together CEO Emer Nowlan stated:
"After a two-year break due to the pandemic, all of us in the Educate Together community of schools is delighted to be back celebrating what makes our network so special. Not only is One Day Together an opportunity to mark who we are and what we stand for, it also helps us to raise the valuable funds needed to keep our network going and growing. Demand for our schools has never been higher, and we hope everybody who supports the movement for equality-based education will consider supporting Educate Together today. If you share our belief that no child should be an outsider at school, please donate via our website."
To find out more and support One Day Together, go to our One Day Together web page.