Rozz Lewis, Portlaoise ETNS
Having been involved with Educate Together since the very first start-up group in Carlow, I've heard many myths and inaccuracies about its ethos over this time. I am now a teacher in an Educate Together school, with a new perspective, and have some questions and issues that I'd like to tease out.
The Educate Together Charter of 1990 tells us that multi-denominational education is where religious and non-religious backgrounds are equally respected and explored within the operation of a schools. It "affirms that children of all social, cultural, religious and non-religious backgrounds have a right to an education that reflects their individual identity whilst exploring the different values and traditions of the world in which they live.
According to the Forum on Patronage and Pluralism in the Primary Sector, the model of multi-denominational education, which applies to Educate Together, allows for schools that "do not provide religious education as formation, during the school day, but do provide education about religions and beliefs".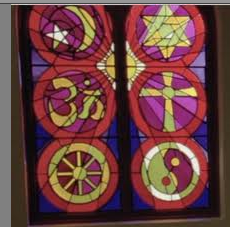 There are two words that stand out to me in these definitions. They are formation and explore. Educate Together schools do not involve themselves in the formation of religious identity. Instead, they create an environment in which children have the right to an education that reflects their own identity, which may include a religious dimension. But, our schools also create an environment in which children are enabled to explore the diverse and wonderful traditions and values of the world around them.
I think that we need to focus not only on how similar we are as human beings but also on how different we are too. Educate Together schools do this by promoting an intercultural as opposed to a multicultural learning atmosphere.
The Intercultural Education in Primary Schools guidelines from the National Council for Curriculum and Assessment tells us that:
"While the term 'multiculturalism' is sometimes used to describe a society in which different cultures live side by side without much interaction, the term 'interculturalism' expresses a belief that we all become personally enriched by coming in contact with and experiencing other cultures, and that people of different cultures can and should be able to engage with each other and learn from each other."
By not promoting any particular faith or religion, multi-denominational schools are free to respect a diversit of beliefs and backgrouns. The ethos of an Educate Together school reflects the main world religions and helps children explore their own background and identity.
When addrressing Christianity, the celebration of Christmas can, however, pose some difficulties. I believe that the cultural significance of Christmas should be marked certainly but that the religious significance should be kept i line with the exposure given to the main celebrations or other world religions. It's definitely a challenge. I think it goes back to balance and planning, specifically in relation to how celebrations are acknowledged within the school. Really, it's all about how we ensrue we are giving an equal (as far as possible) amount of time to all of the main religious festivals.
I am absolutely sure there are many teachers and principals out there who might join me for a debate about these issues and perhaps arrive at some sort of consensus or solution. A call to action for the next Educate Together conference?