Today, in brilliant sunshine, Educate Together took possession of an additional 16 classrooms, a separate general purpose hall and a special needs unit for its rapidly growing school at Aston Village, Drogheda.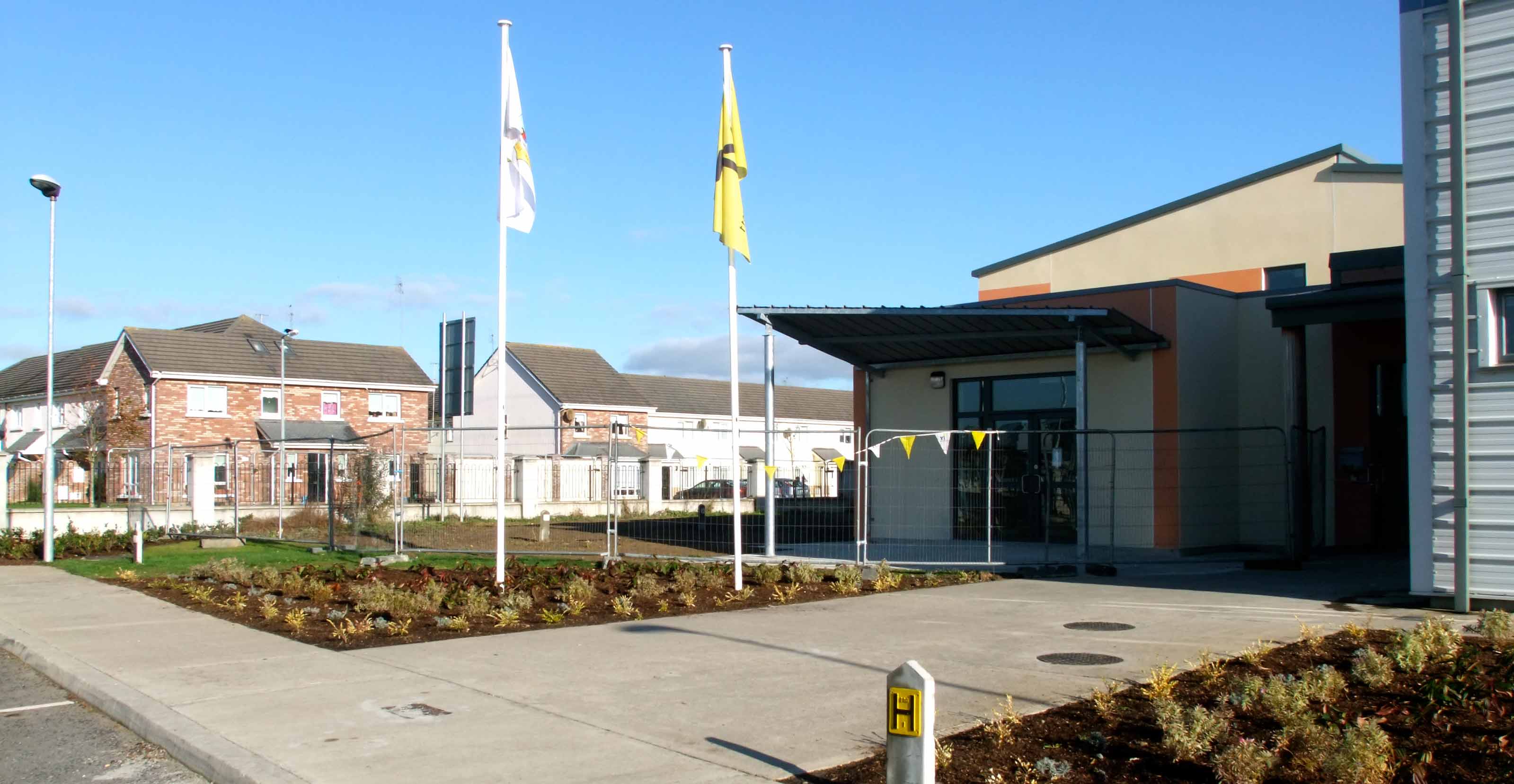 This school was opened in September 2008 as one of the 'Rapid' programme of 8 classroom schools provided that year. Today it holds 188 children and is growing at a rate of more than 60 children per year. The additional classrooms, hall and unit will provide for its continued development. The new hall will also become an important hub for the local community and will be available outside school hours.
John Kelleher, the principal, expressed his delight at the new space. He pointed out the larger windows and greater light and space in the new classrooms, the improved build specifications and the importance of new outside play areas for the children. Paul Rowe, CEO of Educate Together, thanked the builders ABM Ltd. and the technical staff of the DES for their efforts in providing the new building. He remarked that the building was of conventional block work, delivered to a rapid system build schedule and congratulated all concerned with the speed and quality of delivery.
Aston Village ETNS is an example of a situation in which Educate Together has been able to efficiently provide a high-quality educational hub in a new housing estate in Ireland. It is one of two Educate Together schools in Drogheda and its success and growth underlines the case for the provision of an Educate Together second-level school in the town.