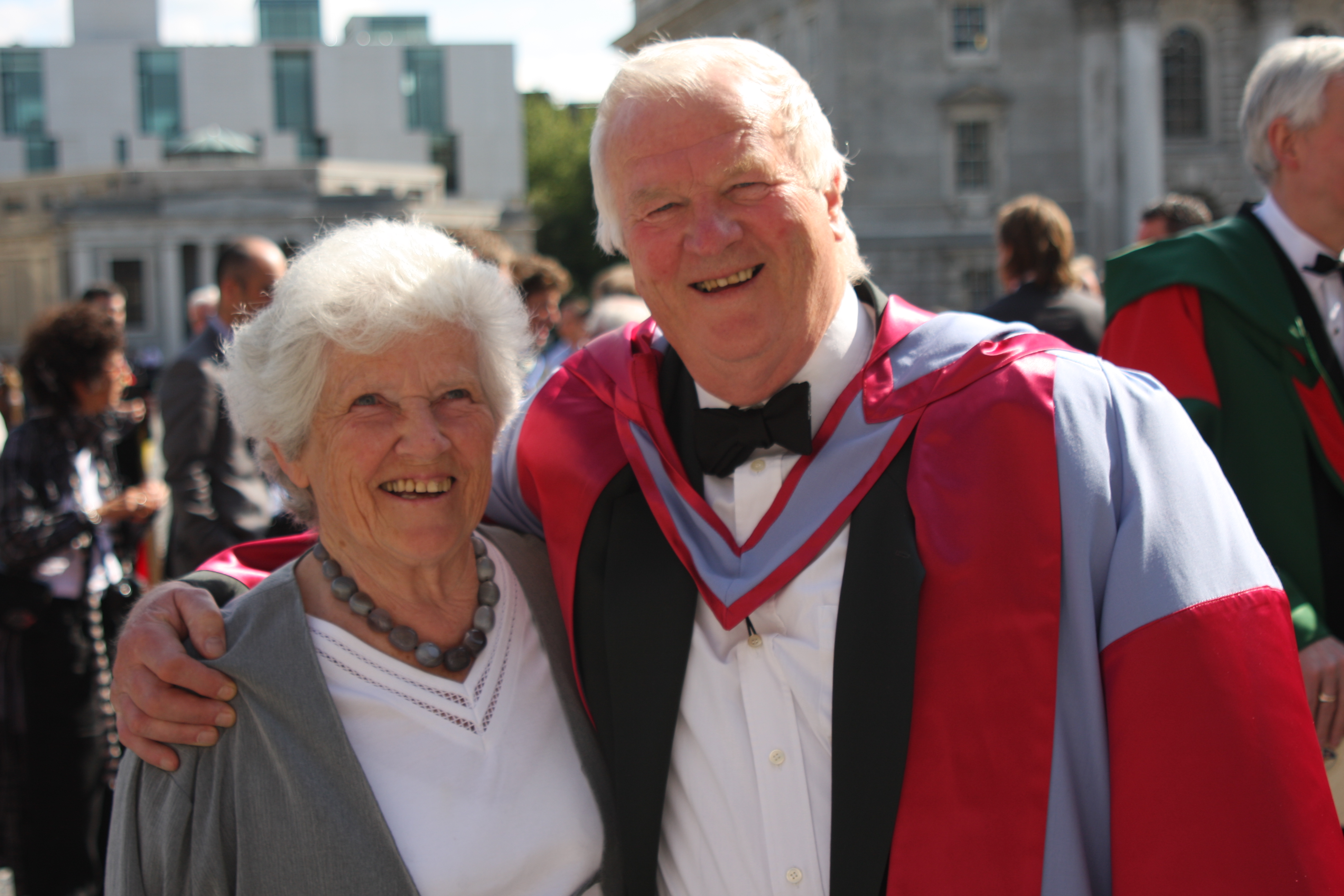 Micheal Johnston, one of the founder members of the Dalkey School Project and the Educate Together movement, was honoured with an Honorary Degree from Trinity College recently.
A former journalist with RTÉ, Micheal Johnston, together with Áine Hyland and Desmond Green, co-ordinated the first parent campaign for multi-denominational education in Ireland. Their campaign through the mid seventies faced considerable opposition and was seen as radical or even subversive in some quarters. Their efforts however, successfully attracted the support of Jack Lynch who honoured a pre-election commitment with the opening of the Dalkey School Project in 1978. This school then proved the catalyst for a number of new multi-denominational schools and the founding of the Educate Together patron body in the following years.
Looking back on the campaign and the changes it heralded Johnston commented "A lot of the opposition we faced was subtle. We found that we had a lot of planning problems – a lot of which were not for planning reasons! On the other hand, we also won a lot of support and there was clearly a huge demand for multi-denominational education.
Dalkey School Project opened in temporary buildings with 90 pupils. Soon demand for places was so great that at one stage the school was being run from four separate locations in the Dun Laoghaire area. When the permanent building was opened in 1984 by then Minister for Education Gemma Hussey, all the political parties were represented, including former Taoiseach Jack Lynch.
The Educate Together network has grown steadily over the intervening years and now has 58 schools nationwide. Two new schools will open in September and the organisation currently has 70 new primary school applications lodged with the Department of Education and Skills. In May this year, following a nine year campaign, Educate Together was awarded formal recognition as a second-level patron and expects its first second-level schools to open soon.
Micheal Johnston has remained an active member of the Educate Together movement throughout his life. He is still involved in education and is the current Chair of the Board of Newpark Comprehensive School. The awards ceremony took place in Trinity College Examination's Hall on Friday July 1st, 2011.