Educate Together is delighted to announce Anne Marie Lillis as newly-appointed Principal of Dún Laoghaire Educate Together National School, opening in September 2017.
Anne Marie is a graduate of Mary Immaculate College of Education and has been teaching since 1998. She has taught at all class levels in primary school and continuing professional development has been a key feature of her journey in teaching. Throughout her career she has completed a Masters in Women's Studies, a Graduate Diploma in Educational Leadership and is a trained Mentor for newly qualified teachers. For the last three years Anne Marie has been Deputy Principal in a developing Educate Together primary school.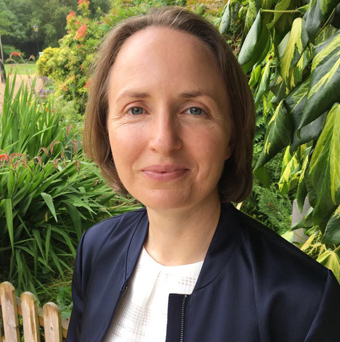 Says Anne Marie:
"I am delighted to have this opportunity to lead Dun Laoghaire Educate Together National School. It is a privilege to welcome each child and their families. The children will be at the heart of everything we do and I am looking forward to working in partnership with colleagues, parents, Educate Together and the wider school community to ensure that each child's learning will be nurtured and supported in a warm, creative and happy environment."
"The Educate Together ethos will permeate all aspects of school life. I am a committed, caring leader and I am honoured to lead this new school community. I believe in inclusive, equality-based education where all voices are heard. We will equip our children with the knowledge and skills for learning and living in the twenty-first century – skills of collaboration, creativity and problem solving. We will work together to ensure that our journey will be successful – where each child is cared for, safe and enabled to achieve and learn to the best of their ability."
Dún Laoghaire ETNS is the result of a patronage process that took place in late 2016 in which the parents of Dún Laoghaire chose Educate Together as their preferred patron for their new school. Opening in September 2017, accommodation has yet to be confirmed by the Department of Education and Skills.