Educate Together is delighted to announce that Colm O'Connor will be the Principal and will lead the Cork Educate Together Secondary School school community in 2016.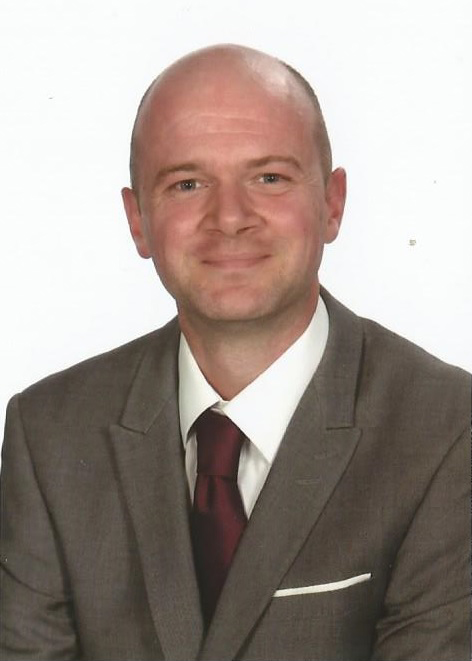 Before his appointment as Principal, Colm O'Connor was the Head of Geography at Ecole éuropéenne de Bruxelles IV. Seconded there by the Department of Education and Skills in 2011, he was heavily involved in the establishment of the new school. Through his role as Pedagogical Coordinator, he was responsible for the development of the school's ethos, conducting policy audits, multi-annual school planning, preparing for the Whole School Inspection and writing key policies. He was also involved in whole-school coordination, teacher recruitment, first-year student induction, the school's transfer to a permanent site, working with parents' reps on issues of joint concern and helped to develop an ethics programme for the school. He was also part of the history and geography syllabus-review team for the European Schools.
Colm had previously worked for 10 years in Coláiste Chríost Rí in Cork as a teacher of History and Geography. Whilst there he was a member of the Board of Management for five years, co-led a large infrastructural project, co-edited and published a history of the school and participated in policy writing committees. With his background in social justice campaigning, he also led various large-scale intercultural, ethics-based and environmental initiatives, such as the Cork School of Culture programme in 2005.
Colm holds an honours Bachelor of Arts degree, a Higher Diploma of Education and an honours Masters of Education. His interest in and commitment to democratic education inspired his MEd thesis; the subject of which was the educational experiences of gay youth in Irish schools (2008).
He is currently pursuing his second MEd (Leadership) through University College Dublin and his research interests have focused on the Finnish model of education, following fieldwork visits to several schools there in 2015.
Speaking of his appointment as principal to the new school Colm said:
'In Cork's Educate Together secondary school we will be a community with a clear and coherent vision of teaching and learning from Day 1; a vision grounded in both collaboration and experiential learning. Students will learn in an atmosphere where academic effort is expected, where their prior knowledge is valued, where respect for diversity and equality is guaranteed and where their personal and social development is at the centre of curriculum design.'
Said Niall Wall, Regional Development Officer for Educate Together:
'This is wonderful news for the school community in Cork ETSS and we look forward to working with Colm as this new school grows and flourishes not only in the months but into the years ahead.'
Cork Educate Together Secondary School will open in August 2016 and will be located initially in temporary accommodation in the Douglas/Rochestown area. The Department Of Education and Skills are completing the acquisition of a site for the school with construction scheduled to commence on the 'state of the art' education complex in the near future. The school is expected to have an initial enrolment of 50-70 first-year learners and when fully developed will accommodate up to 600 students.