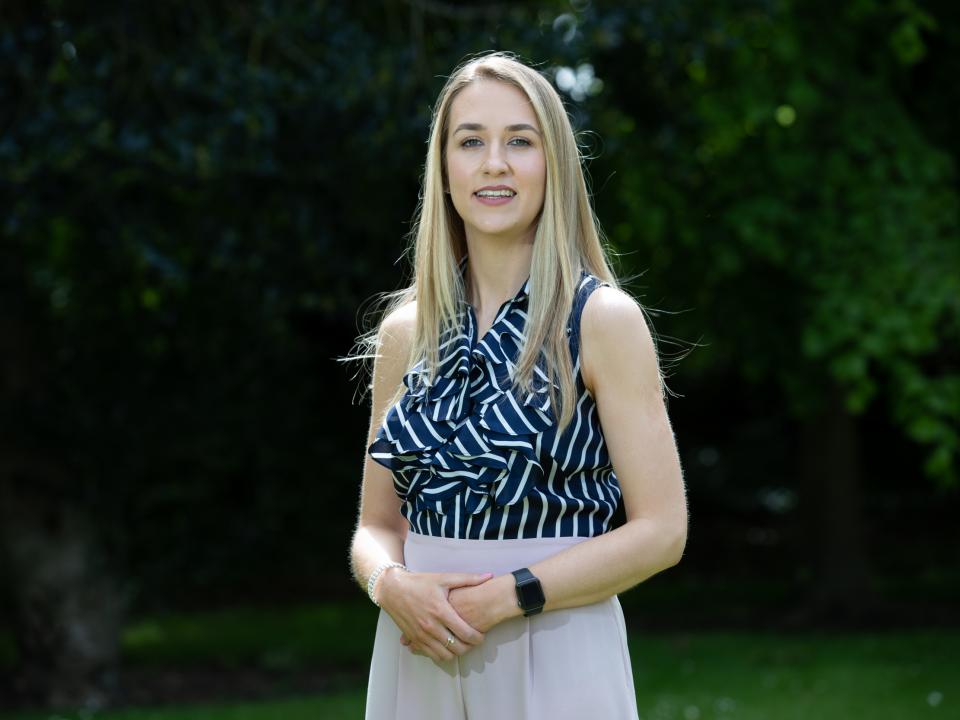 Patricia Burke, a Junior Infant teacher in Donabate Portrane Educate Together National School has been awarded a two-year fellowship at Dublin City University, starting in September 2021.
The Fellowship will give these Patricia a unique opportunity to support the development of students across a range of teacher education programmes, while also undertaking a programme of professional development, to include a programme at Masters or PhD level.
Working with DCU academic staff and soon-to-be teachers on various teacher education programmes, DCU Fellows will support students by sharing their own experience of becoming a teacher and by bringing their professional practice and insights from classrooms across the country.
This initiative, which is the first of its kind in Europe, was developed to benefit the next generation of teachers and to further enhance the quality of the teaching profession in Ireland. The Fellows will support DCU student teachers on school placement and as teachers-in-residence, and they'll support the University's work of developing the 21st century teacher identity.
About Patricia
Patricia currently holds an Assistant Principal 2 position within Donabate Portrane ETNS, with her primary duties including Science, Technology, Engineering and Maths (STEM). Under Patricia's supervision, the school has been the recipient of the SFI STEM award six times. Patricia completed her undergraduate degree in St Patrick's College where she specialised in Gaeilge and Nutrition.
As a teacher fellow, Patricia is excited at the prospect of working with students and providing advice and support as an 'in-house' teacher. She also looks forward to working with the DCU School for Human Development and pursuing a Master's programme while working in DCU.
Congratulations to Patricia on this achievement!
More information can be found here.