Young scientists from the laboratories and classrooms of Balbriggan Educate Together National School made an impact at the 2012 RDS Primary Science Fair!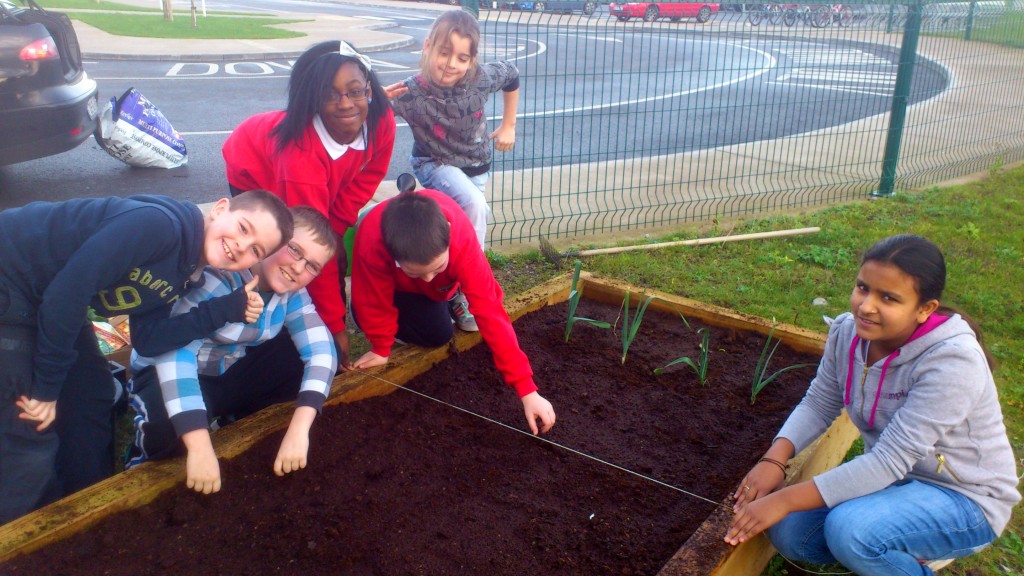 The fair, which is part of the BT Young Scientist and Technology Exhibition, provides an opportunity for students to think about science in practical and fun ways and helps to develop their skills in communicating their interest and knowledge of science to others.
Students from Dan's 5th Class in Balbriggan ETNS impressed with their project, How does your garden grow? This fascinating project involved the children planting their very own garden in the grounds of the school! They covered areas such as plant structures, reproduction and germination, and plant care.
Balbriggan ETNS Teacher, Dan McGee, praised the hard work that the students put in, This project will have far-reaching implications. We now have a class garden which will be cared for and maintained by one class each year, ensuring that kids in our school get a foundation in how to plant and care for their own vegetables at home.
Over 3,000 primary school students representing 120 schools from across Ireland displayed their projects at the fair. As usual, Educate Together schools punched above their weight – with young scientists from six Educate Together National Schools – Galway, Midleton, North Kildare, Belmayne, Balbriggan, and Castleknock – exhibiting their projects. Although Educate Together pupils make up just 2% of the overall primary school population in Ireland, their work is regularly selected for inclusion.
Educate Together CEO Paul Rowe visited the exhibition to find out more about the projects exhibited by pupils from Balbriggan ETNS. He said, 'I would like to congratulate every Educate Together pupil, teacher and parent involved in working on these very impressive scientific investigations. Today's school pupils will be members of the knowledge economy of tomorrow and I'm delighted to see Educate Together schools at the forefront of this movement'.