Young scientists from the laboratories and classrooms of 6 Educate Together schools are set to make an impact at the RDS Primary Science Fair this year!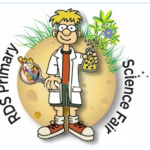 This week will see over 3,000 primary school students representing 120 schools from across Ireland displaying their projects at the Science Fair which is part of the BT Young Scientist and Technology Exhibition.
As usual, Educate Together schools are punching above their weight in the field of science – with a healthy showing at this year's fair! The science fair takes place just a few weeks after Educate Together schools scooped 3 awards at the Eircom Spider Awards for web design!
Educate Together scientists are tackling the weird & the wonderful this year, with projects on topics such as: talking to plants, the strength of sound, visual puzzles, science in the schoolhouse, and the power of lemons!!
Look out for your local school at the exhibition. 40 primary schools are featured each day and the Educate Together entries are are:
Thursday 12th January
"Lemon power" – Belmayne ETNS
"Talking to plants: does it really work or is it just a lot of hot air?" – Galway Educate Together ETNS
Friday 13th January
"Visual puzzles" – Castleknock ETNS
"The supreme and strange strength of sound" – Midleton ETNS
Saturday 14th January
"How does your garden grow?" – Balbriggan ETNS
"Science in our school" – North Kildare ETNS
The Fair provides an opportunity for students to think about science in practical and fun ways and helps to develop their skills in communicating their interest and knowledge of science to others.
For further information on the RDS Primary Science Fair and a full list of participating schools and their projects, please visit www.rds.ie/primarysciencefair.