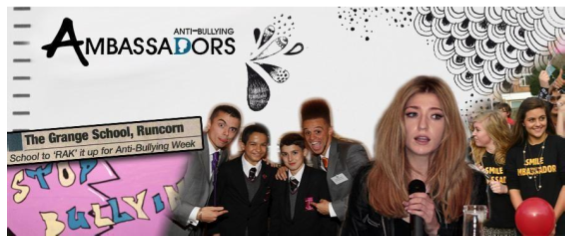 Over 100 pupils and teachers will be attending a regional Diana Award Anti-bullying Ambassador training event in Skerries Educate Together NS on Tuesday, 5th November 2013.
Primary and secondary school students of all ages are invited to the event, where they will learn to prevent bullying by receiving the knowledge, inspiration and practical ideas to make a difference in society.
As bullying is such an important issue, by hosting this event Skerries Educate Together NS hopes to empower young people to make their schools a safe, happy and bully-free environment.
The event will provide students and staff with:
Greater understanding of the issue of bullying-facts, effects, definition and importance.
Practical ideas, tips and drama explorations of scenarios ambassadors may come across in their role.
Supporting others/support networks-basic training looking at the skills needed to support others/stay safe.
Networking session-sharing good practice and ideas.
Video examples of what schools have achieved, to show what it means to be an Anti-Bullying school.
Action Planning-helping students think big, start small and agree targets/aims for their Anti-Bullying work.