Ashbourne Educate Together NS will open in the first week of September, 2012. Parents who wish to pre-enrol their children for the new Educate Together school in Ashbourne can download the pre-enrolment form on the school's website.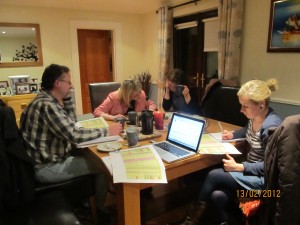 Since the announcement by the Department of Education and Skills last year, Educate Together in conjunction with the local Start-up Group have been busy with preparations for the opening of the school. The Start-up group, under the leadership of Chairperson, Marie Ronan, can be contacted at ashbourneeducatetogether@gmail.com.
The group's website www.ashbourneetns.ie is up and running.
Ashbourne Educate Together National School,
Ashbourne,
Co Meath
Telephone: 01 8357493
Email: ashbourneetns@gmail.com