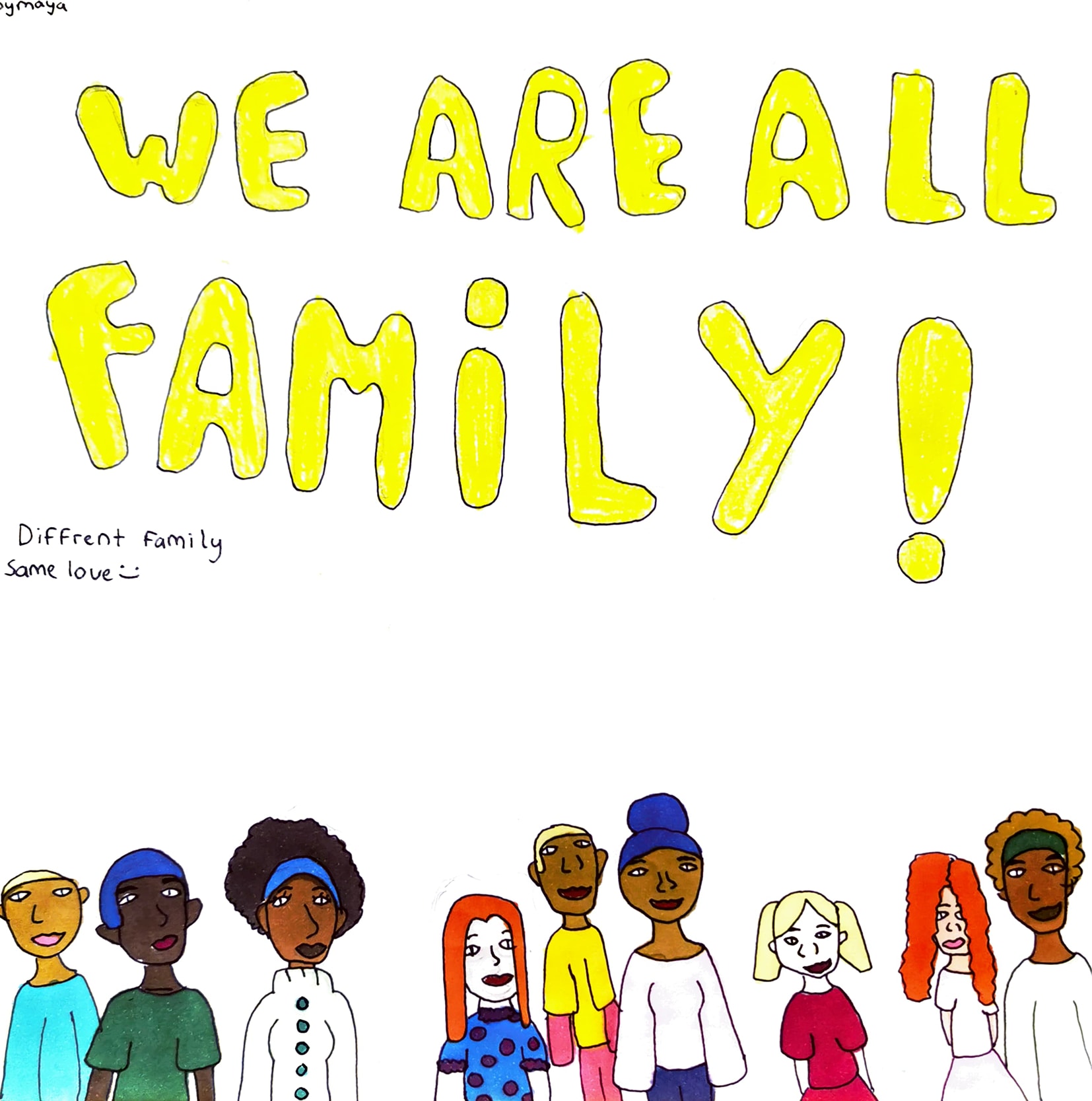 For a number of years now the INTO LGBT Teachers Group hold a competition on the theme of 'Different Families Same Love'. This year the competition marked International Family Equality Day (IFED) and International Day Against Homophobia, Transphobia and Biphobia (IDAHOBIT). Teachers were asked to take action in their classrooms between the 2 and 17 May to celebrate the diversity of people and families in Ireland and to address homophobic, biphobic and transphobic bullying in schools.
The judging criteria was based on relevance to the theme, overall quality of the work, creativity and originality and how well the learning was shared with wider audiences.
This year, as often, there were a phenomenal number of winners from Educate Together schools with Educate Together schools making a clean sweep of the Junior category. Here are the Educate Together schools that featured in the results:
The winner in the Junior Category was 2nd class in D7 ETNS (teacher: Susan Bailey), who created a really creative inclusive board game called 'Don't Wake Granny'!
2nd: Senior Infants in Hansfield ETNS
3rd: 1st Class in Castaheaney ETNS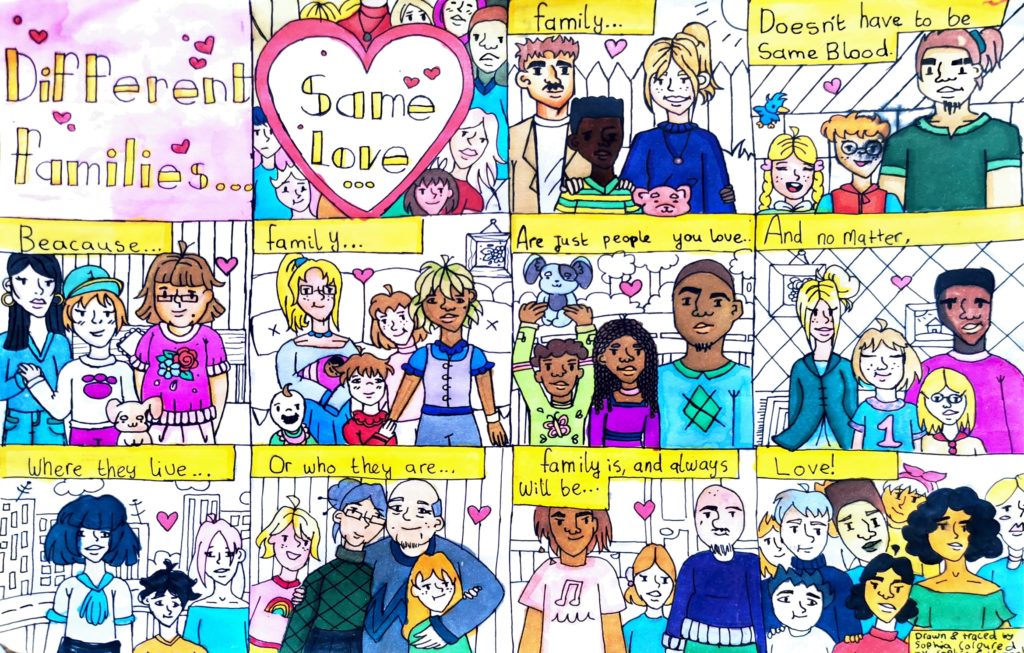 Highly Commended – Junior
Junior Infants to 2nd in Holywell ETNS
Sean's Junior Infants in Gracepark ETNS
2nd Class Green in Esker ETNS
Kim's Senior Infants in Hansfield ETNS
Tara's 2nd Class in Tuam ETNS
Junior Infants in North Kildare ETNS
The Senior Category winner was Robert's 5th class in Balbriggan ETNS with a project that included an art construction, folding books, an animation, a podcast, a stop-motion film and posters!
Joint 2nd: 5th class in Portlaoise ETNS and 6th class in Rathfarnham ETNS
Highly Commended – Senior
3rd Class in Swords ETNS
3rd class to 6th class in Holywell ETNS
Bríd's 5th class in Portlaoise ETNS
"We are so proud of our children's' learning and effort in inclusivity and diversity."
Ross Lewis. Portlaoise ETNS