Tralee Educate Together National School celebrated its 10th Anniversary on Friday 7th of December, with a special Ceremony that brought together current and past pupils, parents, teachers and friends in the community.
The national school opened in Tralee in September 2002 with 19 pupils and two teachers. Ten years later, Tralee Educate Together National School has over 90 pupils, four classroom teachers and support staff. Until now, 347 children had been enrolled in the school along its first decade.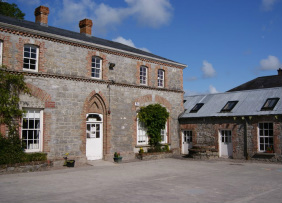 Speaking before the ceremoney, Francisse Walshe, Chairperson of the Board of Management said: There is a great sense of excitement in the school community preparing for Friday evening. The pupils and staff prepared art displays during Ethos week. We will also have photographs and press cuttings from the school's first decade. Everyone is looking forward to meeting old friends, pupils, parents and staff. We are delighted to welcome Paul Rowe CEO of Educate Together to the celebration."
Speaking after the event, Paul Rowe said: "A big thank you to Francisse Walshe, and all the board, Denis and all the staff and all the children – especially the Student's council – and the parents and supporters for a great welcome last Friday night. It was a beautiful event, with powerful speeches from ex-pupils and from the school's founders. Educate Together is committed to ensure that this school gets a permanent building to enable it to grow to its real potential."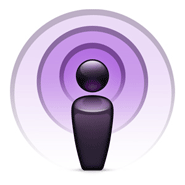 Podacst
Radio Kerry came to interview two groups at the school last week, and the interview was broadcast last Friday morning on the "Kerry Today" programme. Chris, Teresa and Francisse were interviewed as members of Start-Up Group and current Chairperson. An interview also took place with former pupils – Rose, Rían, Mistura and Ellen. Listen to the podcast here.
Tralee ENTS
This is the only school in Kerry under the patronage of Educate Together and also the only multi-denominational school in the county. The school teaches the same curriculum as other primary schools in Ireland, but its unique ethos guarantees equality of access and esteem to children irrespective of their social, cultural or religious backgrounds.
Tralee Educate Together NS was set up by a group of dedicated parents who were interested in the Educate Together model of school for Tralee. As a result there is a high level of parental involvement and support in the school. The school is Multi-Denominational, Child-Centred, Co-Educational and Democratically Run.
Tralee Educate Together National School is located in Collis-Sandes House, Killeen Road, Oakpark, Tralee, Co. Kerry. Further information about the school is available by Phone: 066 7180506, Email: tralee.etns@gmail.com, by visiting its website and Facebook page.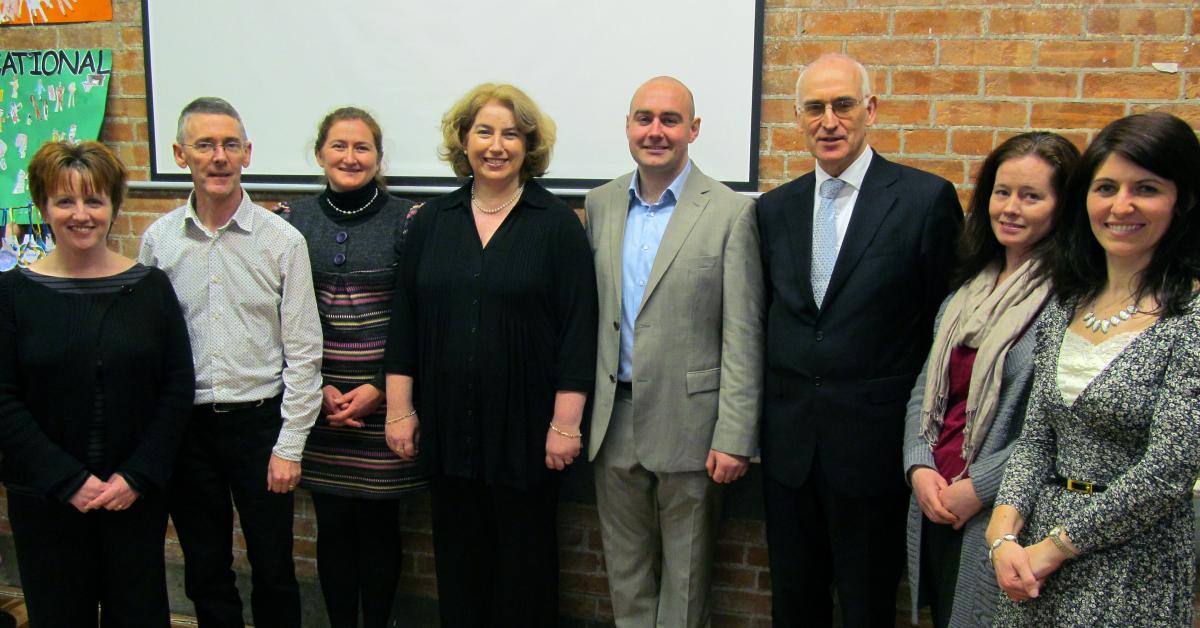 Tralee ETNS board (L-R): Maryanne, Gerard, Barbara, Francisse (Chairperson), Denis (Principal), Paul Rowe (CEO) Gillian and Gail.