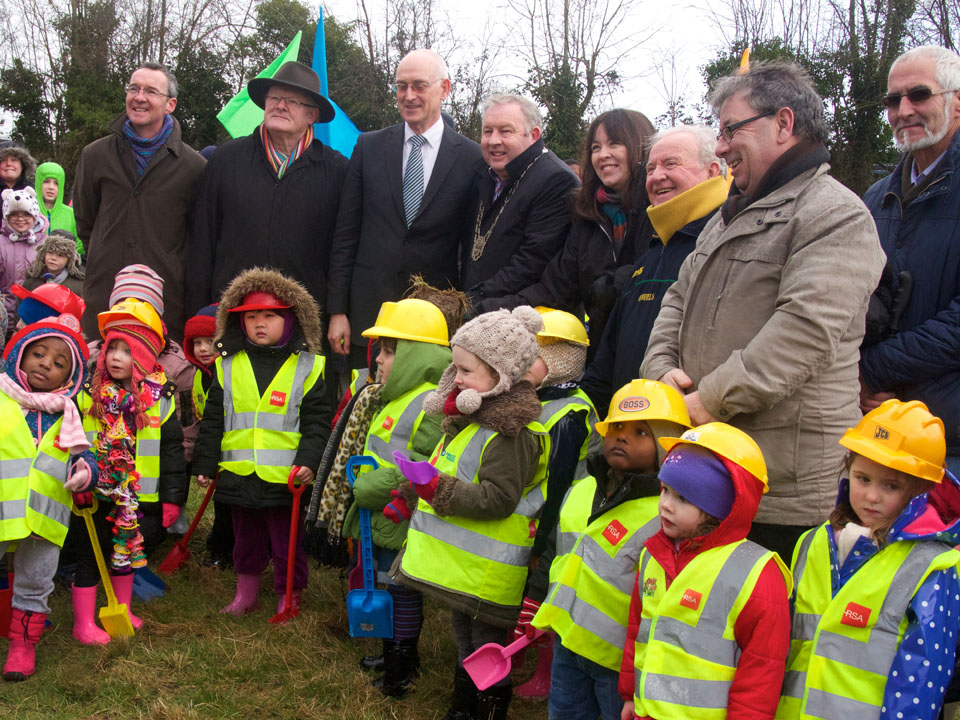 Thursday 13th of February was a huge step forward and a wonderful event for Navan ETNS. The first sod was turned on the site of their new school building!
Mr. Francis Deane, Mayor of Navan, performed the ceremony; dignitaries, staff, pupils and supporters of the school, new and old, attended the ceremony. The Educate Together national office was represented by CEO Paul Rowe.
Work began on the site on Monday 17th of February, and the next time they check in on the site, a brand new building will have been built! Exciting times for Navan ETNS!