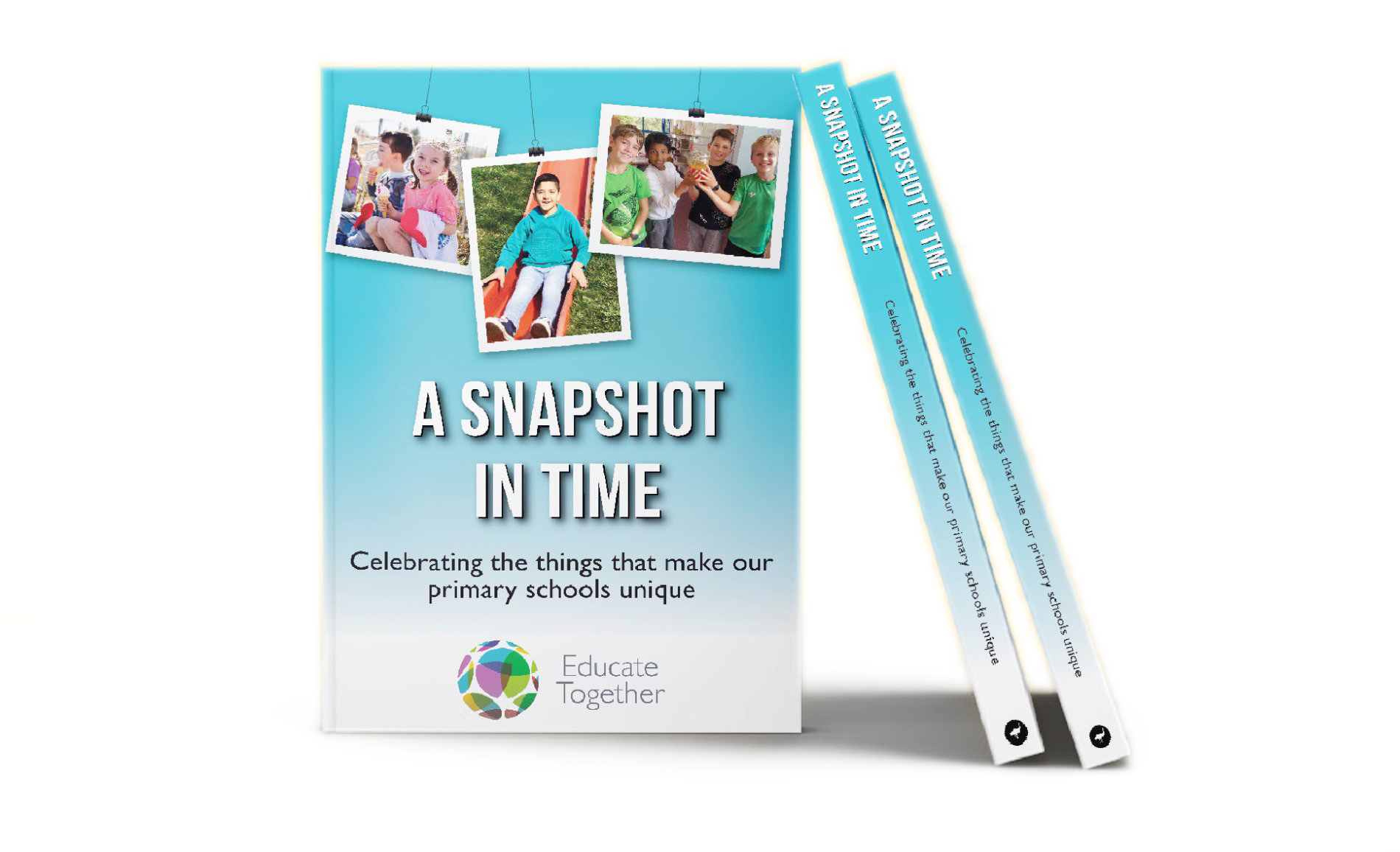 The Educate Together national office has published a new book capturing and celebrating examples of innovative and creative practices in Educate Together primary schools nationwide.
The publication, 'A Snapshot in Time: celebrating the things that make our primary schools unique,' features examples of good practice across curricular areas, whole-school initiatives and inter-school endeavours, of which schools are rightly proud.
This project was led by Fintan McCutcheon, former principal of Balbriggan Educate Together National School,  who worked with Educate Together publisher Emu Ink on this project over the course of a year. Fintan worked with Educate Together primary school communities across the country to articulate their school's "one thing" to share with the wider equality-based school network. The result is a beautiful collection of stories from  primary schools in 2022.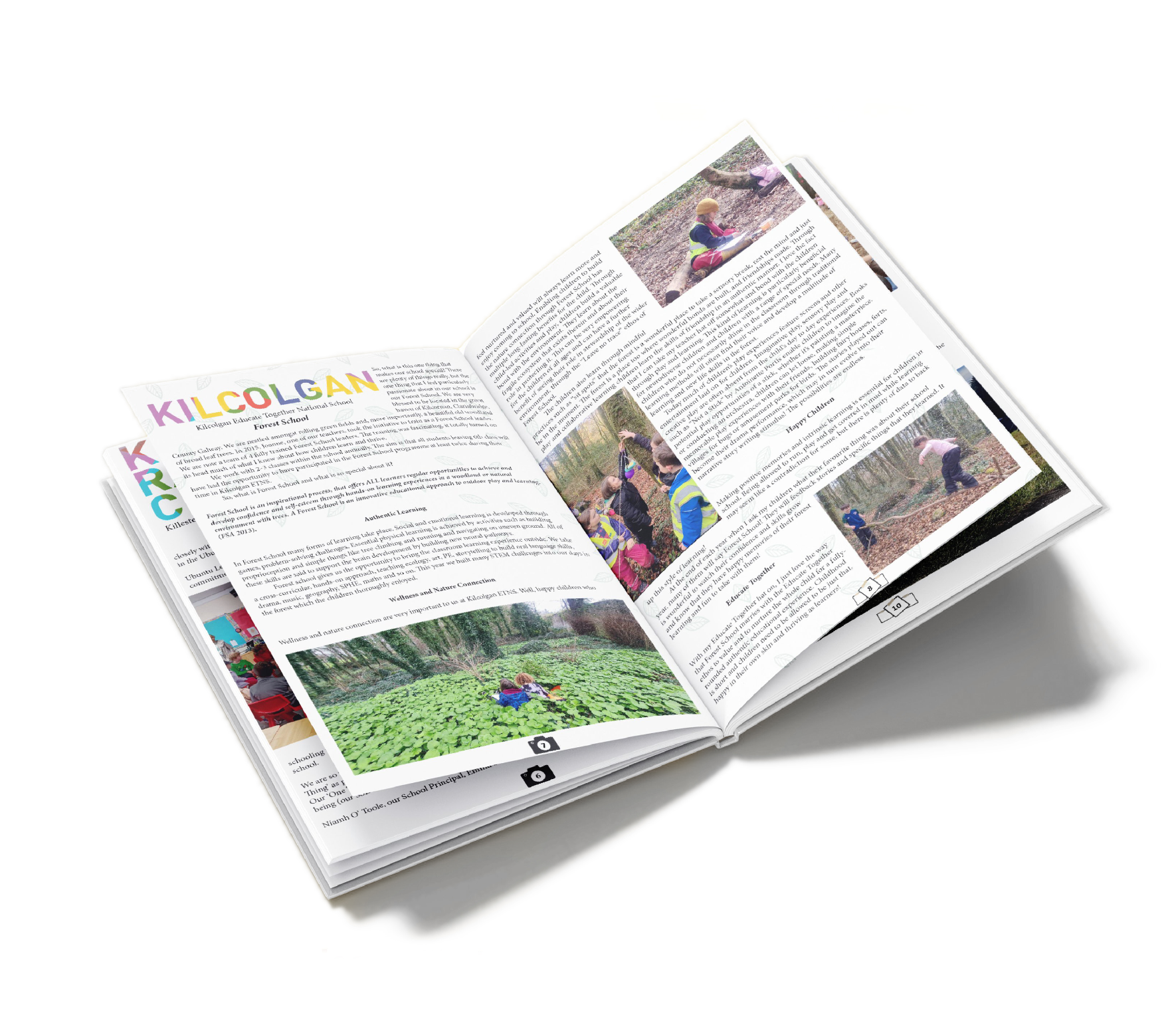 Speaking at the launch, Fintan McCutcheon said:
"I was struck by the innovation and creativity in the activities shared by the schools. That kind of innovation happens when committed school leaders are given the space to try new things, and when they in turn create space in their schools for ideas to be shared and creativity to be nurtured."
The book was officially launched at the organisation's Annual General Meeting on 6th May 2023 at Griffith Barracks Multi-Denominational School.
Speaking about the publication, Emer Nowlan, CEO said: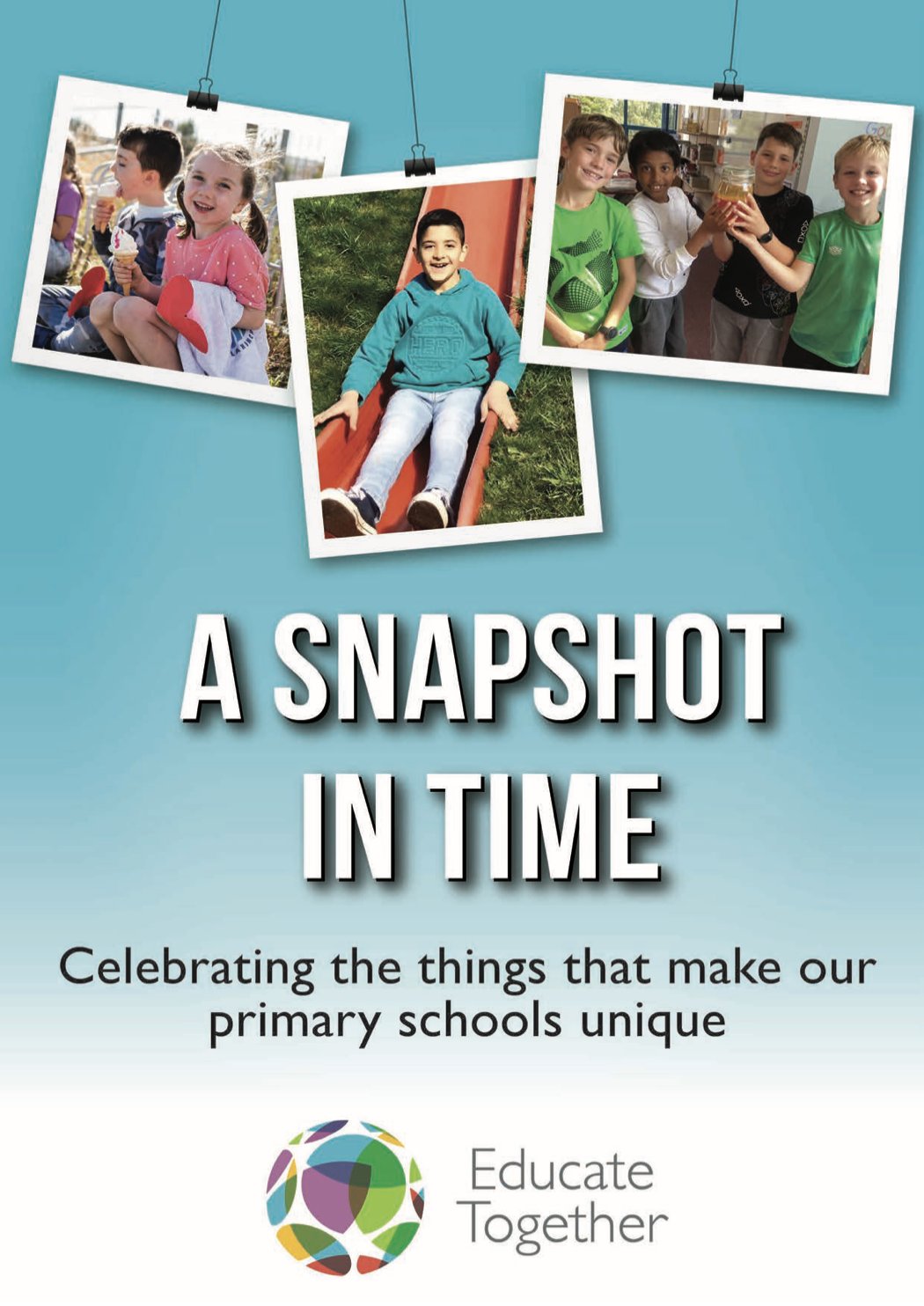 "We are so grateful to Fintan for taking the time to put together such an engaging collection of stories and snapshots. We are often asked by parents and staff outside our network what our schools are like. This book provides a glimpse of the many ways our schools are both ordinary and extraordinary as they strive to make sure that no child is an outsider and that everyone's voice is heard."
Educate Together is proud of this publication – which showcases everything from forest schools to climate change action, restorative practice, art education and theatre, to name just a few.
The book is a superb celebration of the equality-based movement, a snapshot in time for the Educate Together community of schools. Purchase your copy here.