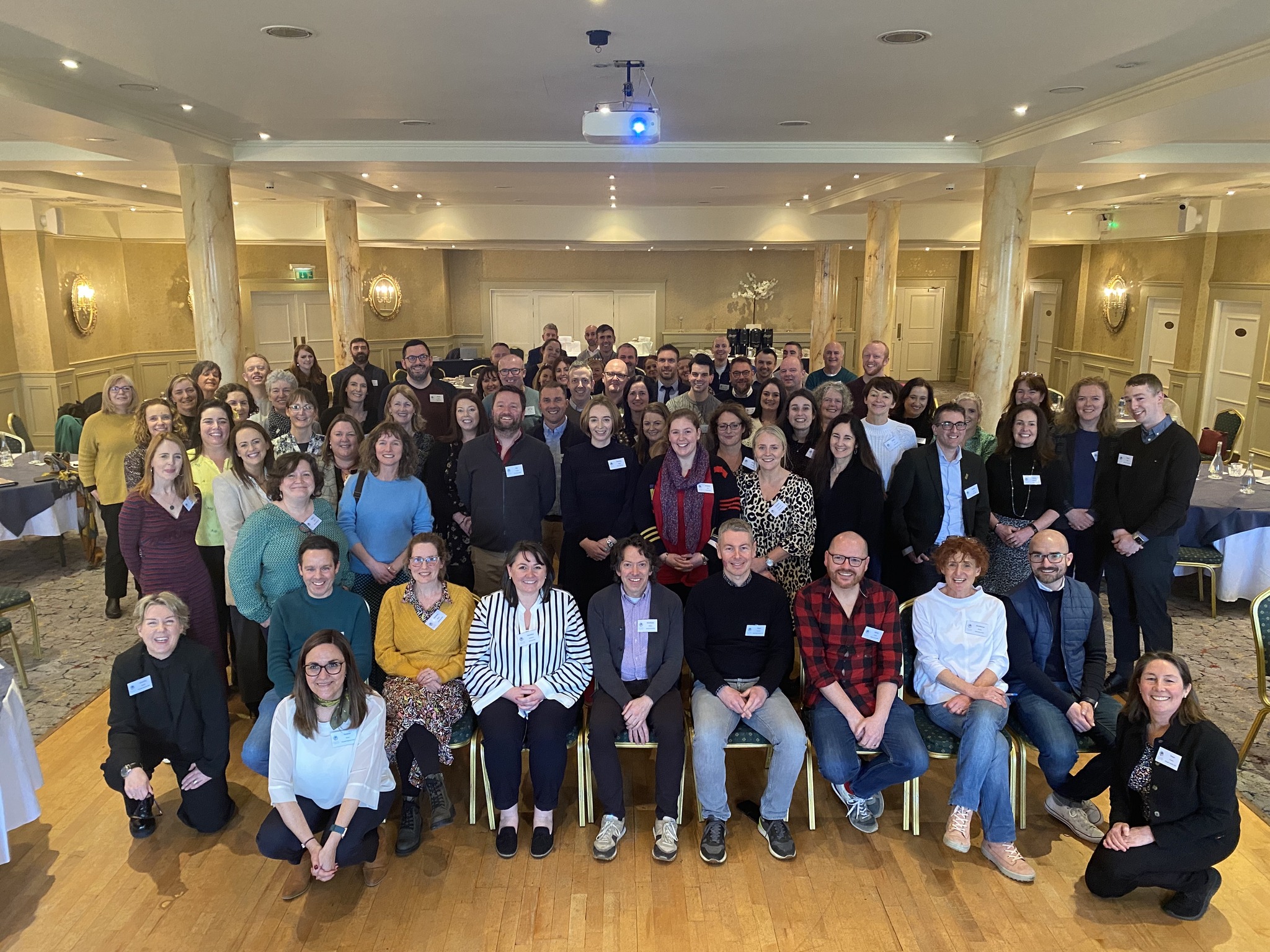 In early March we headed to Galway for our annual Principal's Conference for primary and second-level Educate Together principals. This year saw our highest number of principals attending yet, with 77 school leaders assembling in Galway for the two-day event. 
The conference is always an important network and relationship building event in the school calendar for our school leaders, and especially so for the 18 new principals and acting principals who attended this year.
As well as the warm chats there was a full conference programme again this year. 
Highlights included the much valued sharing of experience and knowledge through two facilitated cafe-style workshops – on Thursday we heard from the LGBTQ Working Group and collectively considered related scenarios at tables, and on Friday we discussed and explored a variety of key issues facing school leaders today (including How we maintain ethos as school grows, How we keep focus on Teaching & Learning, How we nurture leadership in staff, How we grow into role of school leader, and How we support our schools to meet the diverse range of needs in schools).
As always, gems of wisdom and great ideas were shared in the PrincipalMeet session by Billy Redmond (NWETSS), Helena Trench (Powerstown ETNS) & David Cashman (South Lee ETNS). Tips and tools for Transforming Meetings were covered by coach Rachel Doogue; Dr. Hannagh McGinley spoke to the assembly on Addressing the Educational Inequalities Experienced by Irish Travellers; and Niall Breslin spoke about the Lust for Life schools programme and Finding Peace in the Chaos of the Modern World. 
We were delighted also to welcome former Balbriggan ETNS principal Fintan McCutcheon back to the event to mark the launch of A Snapshot in Time at our evening reception. The book is a beautiful collection of stories from our primary schools in 2023.