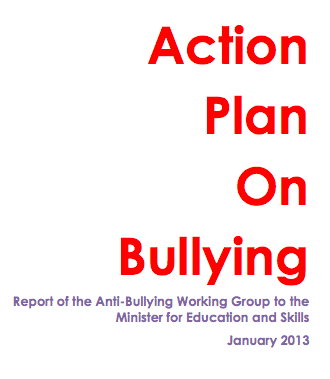 Educate Together has called the Action Plan on Bullying issued today by the Department of Education and Skills a positive development for Irish education. The Plan details a series of recommended measures that the Department and school communities should take to prevent, discuss, disclose and deal with bullying behaviour.
Educate Together CEO Paul Rowe stated:
"This plan has a lot of very good ideas and initiatives. The view that bullying should be seen as a whole school community issue and tackled accordingly is correct in my view. This approach sends a clear message to children, as they develop as citizens, that bullying behaviour is not at all acceptable in contemporary Irish society. This applies not just in the school environment, but in the wider community as well. Parents will play a crucial role in getting this message across."
Paul Rowe continues:
"The proposed updating of the anti-bullying guidelines is needed and Educate Together will actively take part in the education partner consultation. The new emphasis placed on tackling cyber bullying and anti-homophobic bullying is also timely and welcome".
The Action Plan on Bullying recommends a number of new reporting and documenting procedures for schools to follow and the 2006 anti-bullying template will also be revised and updated. Increased teacher training to manage bullying issues has also been proposed and Educate Together would support this.
Educate Together schools have engaged in a number of initiatives to counteract bullying, including a Peer Mediation Scheme and participation in the Roots of Empathy Programme. In addition Educate Together has run Addressing Homophobic Bullying Courses for teachers for the last two years, in partnership with BeLonGTo.
Educate Together opened its first school in 1978. Since then 65 schools have been established on the principles of equality of esteem, parental involvement and multi-denominational education. It will open its first second-level schools in 2014.