Educate Together has welcomed the announcement by the Minister for Education and Skills of new school building projects in 2012. Five of the 56 projects planned will involve Educate Together schools.
New Educate Together school buildings will be completed in Carlow, Waterford,
Blanchardstown West and Holywell in Swords.
Thornleigh Educate Together National School in Swords is scheduled for extension.
Commenting on the plans Paul Rowe, Educate Together CEO, said 'We are delighted that five more of our schools will have new buildings in 2012. If you include the three new schools and four extensions built in 2011, over 80% of Educate Together schools will be in permanent accommodation by the end of 2012.'
'Ongoing investment in our educational infrastructure is vital for our children's and our country's future. The move by the Minister to have the OPW and National Development Finance Agency help accelerate the development of new schools from 2013 onwards is also positive news for the education sector'.
The Minister also announced a Post Primary School Design Competition to be managed by the Royal Institute of Architects in Ireland (RIAI). The results of the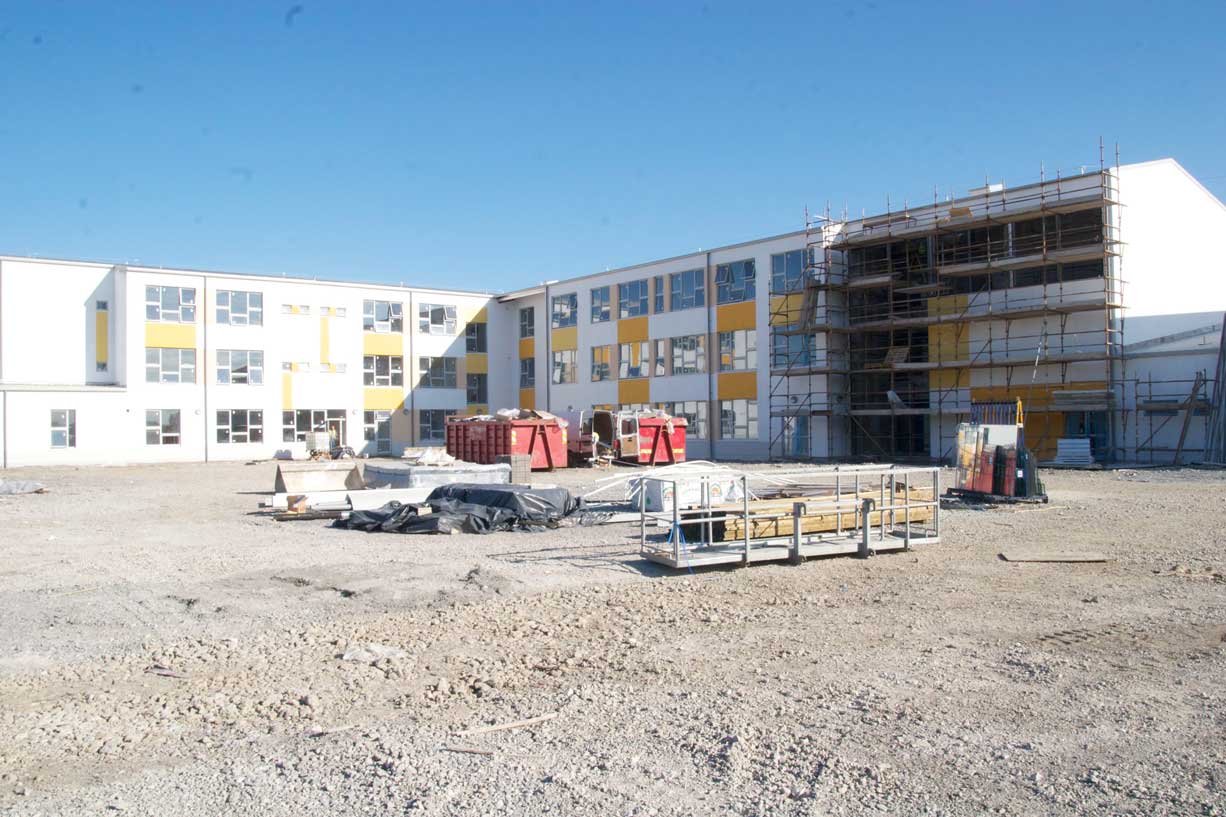 competition will be announced in September. Paul Rowe also saw this as welcome news. 'Educate Together is campaigning that the physical layout and design of second-level schools support the reforms being implemented in the curriculum and methodologies for young adults. Our plans for our second-level schools will implement these reforms. It is good news for all second-level students to see the Department engage in forward thinking like this – all schools will be the better for it. I also specifically welcome the Minister's initiative to open the design process to the widest creative input from the architectural profession. By doing this, the Minister has opened up the process to world-class standards of school design even though he has very restricted budgets to work with."'
Today's announcement is the first phase of a €2bn 5-year investment in school building projects. The Department of Education has plans to provide for 100,00 new school places in this period to cater for the rise in population.
The need for ongoing investment in education infrastructure is inarguable. As the Minister announced his 5 year investment programme the ESRI released research that shows we may be significantly underestimating our birthrate. Current Central Statistics Office projections assume 1.6-1.9 children per woman. The ESRI research shows this could now run to 2.2 per woman, as official figures do not account for the shift towards childbirth in later life. This could have great significance for educational planning over the next decade.