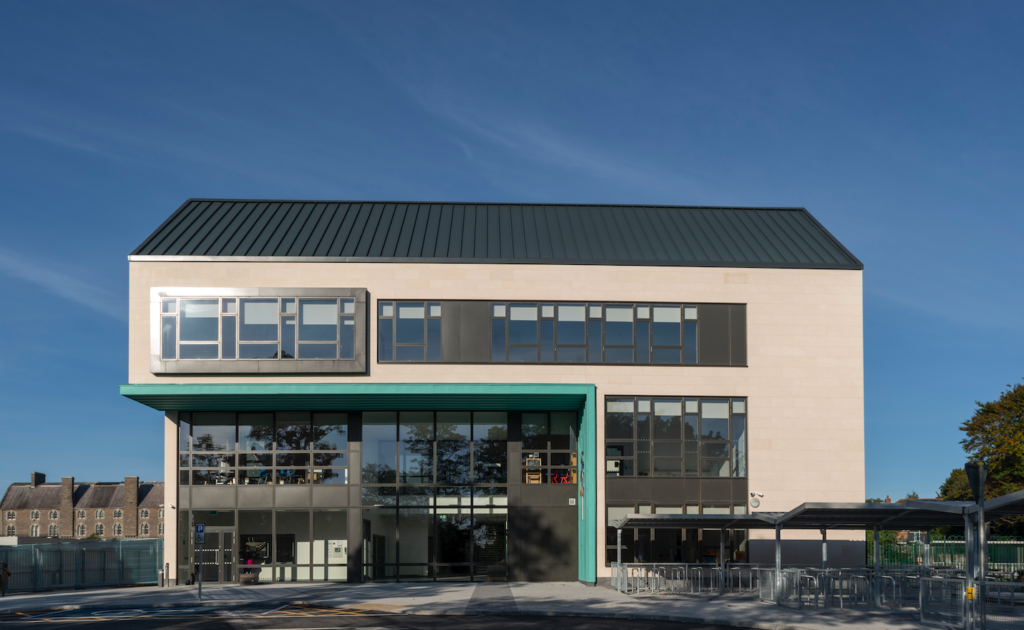 Today, children and staff of Grace Park Educate Together NS are moving into their new school building, situated at the DCU All Hallows Campus, Grace Park, in Drumcondra, Dublin 9.
The school opened in 2016 in temporary premises on the site of the ChildVision premises on Grace Park Road with just 28 Junior infants. The school community has grown rapidly, and today 231 children and 19 staff of Grace Park ETNS are moving into this state-of-the-art 16-classroom school building designed by Opperman Associates and built by AMB Design.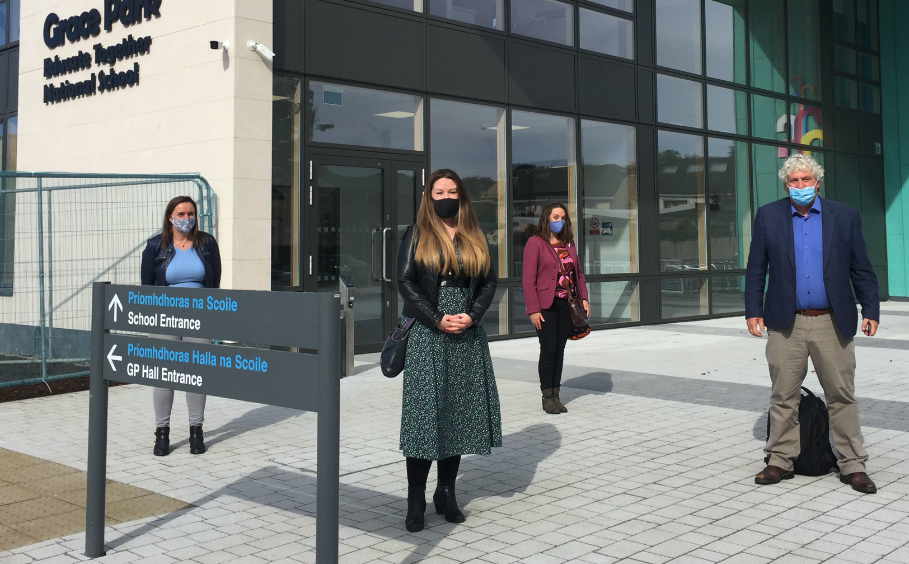 Great care was taken to integrate the design of the school building into its historic location in DCU All Hallows Campus; features include a first-floor roof garden and Larch timber louvres along the outside of the infrastructure, to introduce both shading to south-facing classroom windows and a unique style. The three-storey school building includes 18 classrooms, a general purpose hall, and support teaching spaces, with a total floor area of 3,760 sqm. The school grounds have provision for 160 cycle and 50 scooter storage spaces, as well as ball courts, gardens, play areas and drop-off and pick-up facilities.
Grace Park ETNS is is one of a number of equality-based Educate Together schools in the area. It was established in response to population growth in the area, and to meet the growing demand for this model of education in the North Dublin region.
Acting Principal Caroline Mee said: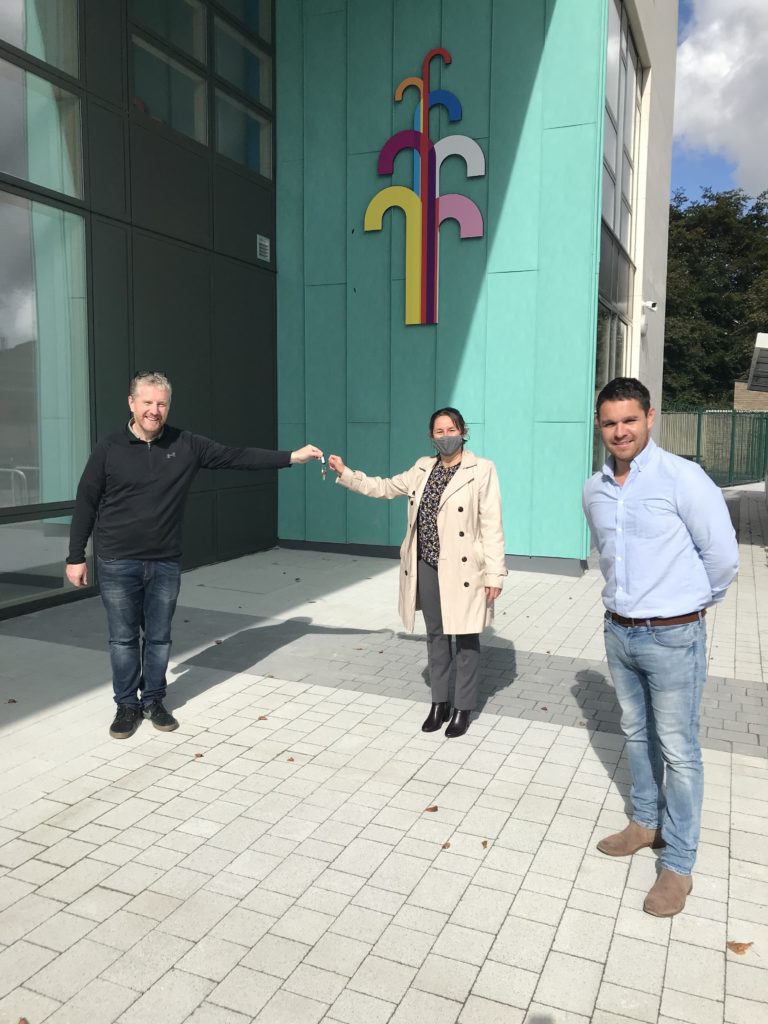 "We are thrilled & excited to have finally arrived at this important milestone in our journey as a school. We have worked towards this day since 2011 when a group of parents came together with a vision of providing an Educate Together school. We are so proud & grateful of our whole school community for the constant support but most importantly we want to thank all of our children who have waited so patiently for this special day. We hope that we have done them proud & that they enjoy their larger surroundings including the basketball court, playground, & indoor hall – we'll work towards getting a child into the Dublin team at some point in the future!"
Educate Together CEO Emer Nowlan said:
 "It is wonderful to see the Grace Park Educate Together school community move into their permanent home today. Covid 19 added new challenges to what was already a complex process, and I'd like to pay tribute to everyone involved in getting this new school building opened safely.
The construction team went above and beyond, working closely with school management to ensure the building handed over is fit for purpose, with excellent facilities for learning. Our thanks also go to our partners in the Department of Education and Skills, and hosts and neighbours Dublin City University.
Huge praise must go to the staff and board of management of the school, who have worked incredibly hard since sanction in 2015 to create a thriving and inclusive school, which will serve the local community for decades to come."