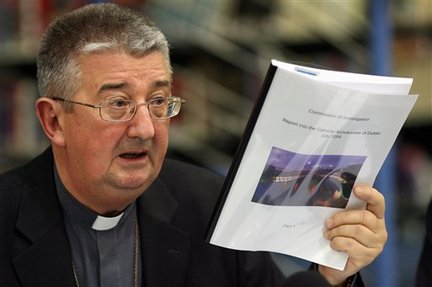 Educate Together supports Archbishop Diarmuid Martin's recent call to accelerate progress in the school divestment process. The Catholic Archbishop of Dublin said that while alternatives to denominational education were growing, progress was "far too slow".
Educate Together recently welcomed the announcement of the first four areas (Tramore, Trim, Malahide/Portmarnock and Ballina) where schools are to be established as a result of the divestment process. While this is a positive first step, it is still the case that only 2% of primary schools are Educate Together schools.
The reality is that there are still large areas of the country where parents have no alternative but to send their children to denominational schools. Of the 3,200 primary schools in Ireland, 2,900 are under Catholic patronage. There are no Educate Together schools at all in Counties Leitrim, Roscommon, Longford, Cavan, Monaghan or Tipperary.
Responding to the Archbishop's statement, Paul Rowe, CEO of Educate Together said: "While the goodwill shown to date is encouraging, it is now up to all of us to work constructively to make change happen. Church authorities, public representatives, Department officials, parents, schools and patrons need to work together to find solutions so that parents in all parts of the country have the same options available to them."
Discussions on the remaining areas around Ireland where schools are to be divested are ongoing between the relevant patrons and the Department of Education and Skills. Educate Together is committed to working with all stakeholders involved to address the issue.
Paul Rowe again: "The patronage surveys have clearly demonstrated demand for Educate Together schools across the country, and parents in every town surveyed have an equal right to choose an Educate Together school."