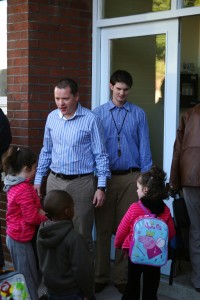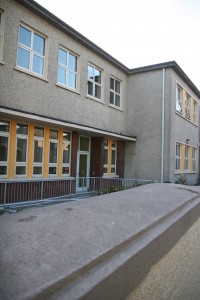 Eager young students started their first day at school this Monday 30th August at the new Educate Together NS Portlaoise. Located on Railway Street, the school welcomed a brand new intake of students from Junior Infants to Second Class.
Educate Together's Regional Development Officer, Amy Mulvihill said, 'Today is a proud and exciting day for the entire Portlaoise community. A new Educate Together School has been established in response to strong demand from local parents over a number of years. I would like to thank them all for the huge amount of hard work and dedication they each put into this project and congratulate them on their plan finally coming to fruition.'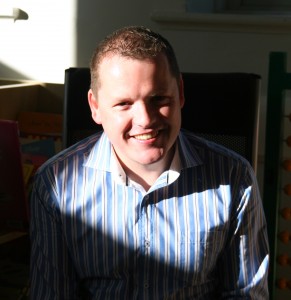 Commenting on the school opening, Portlaoise Educate Together's Principal Gerry Breslin said 'I would like to take this opportunity to welcome all our new pupils to the school. All the teachers and staff are looking forward to getting to know our classes and start learning!'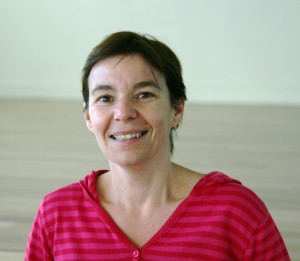 Naomi Keye, whose son Joshua started Junior Infants said 'We moved here from Dublin three years ago and something we were always concerned about was the right school for Josh. Community support has been fantastic. We chose Educate Together because our family is Jewish so we were keen to place Josh in a school where he wouldn't feel segregated for any reason."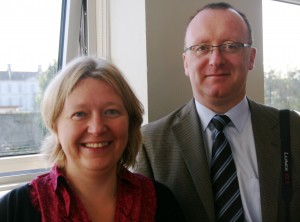 Caroline and Ray from Stradbally, whose son Oisin started Junior Infants said "The school is great. We love the building, it's perfect for kids. We chose Educate Together as all the other schools in the area are Catholic are we are not. We also liked the multicultural environment Educate Together provides."
The new school in Portlaoise is the 57th Educate Together primary school to open and the first in the area. Educate Together schools are multi-denominational and place a strong emphasis on learning through equality of esteem.