A note from Paul Rowe, CEO of Educate Together
Educate Together is making real strides this summer and I hope you all can take a moment to be really proud of the progress you all are making.
Not only are we progressing two new schools in Dublin 15, many of our schools are expanding rapidly.
New Schools
Big permanent building projects are underway. Some of these are real landmark developments. They are being delivered on time, construction workers are deferring holidays to make sure schedules are being met and work is being done to a really high standard.
The new schools are bright, airy, full of space for the creative education that is a hallmark of our schools.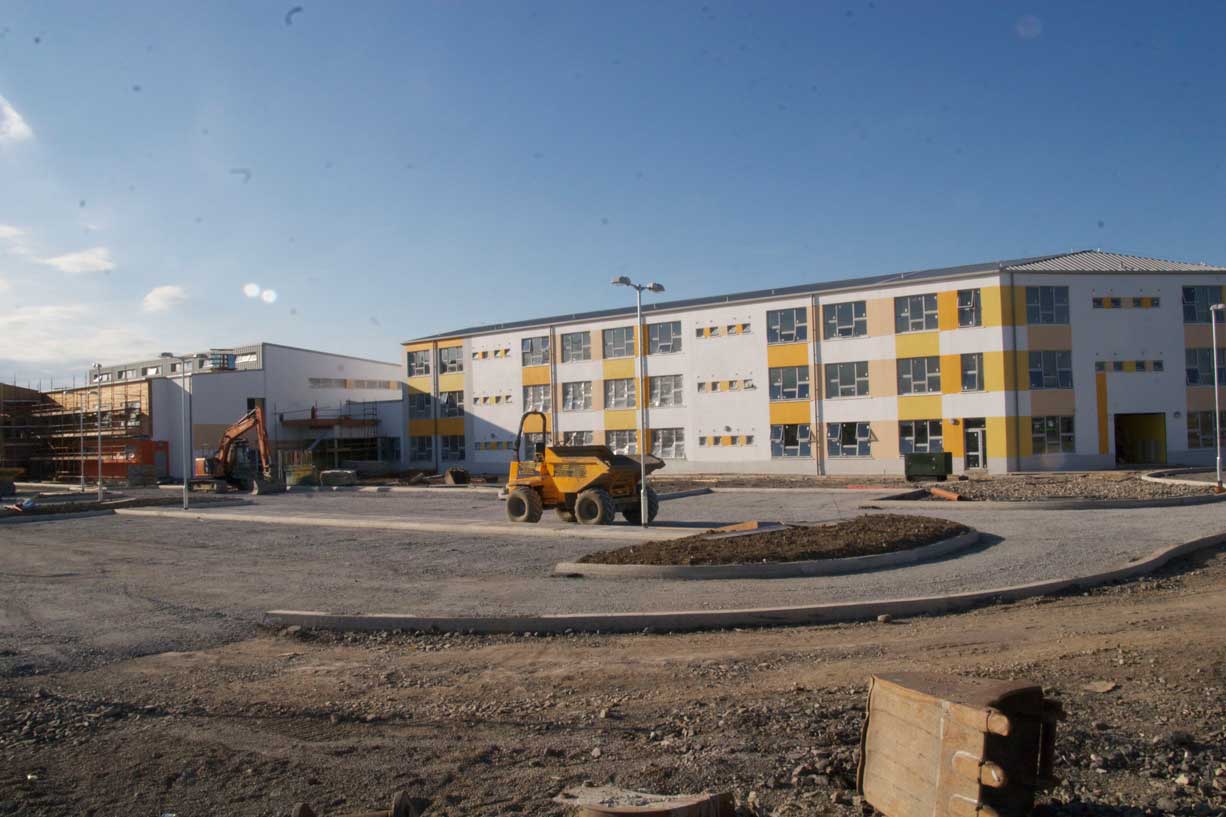 Expanding Existing Schools
In addition, many of our developing schools in temporary buildings are expanding. In September 2010, we had 12,630 children in our primary schools.
By the end of September 2011, we anticipate that this figure will rise to close to 15,000. I don't have complete figures but I reckon that construction project amounting to around €40m are being completed this summer for children in Educate Together schools.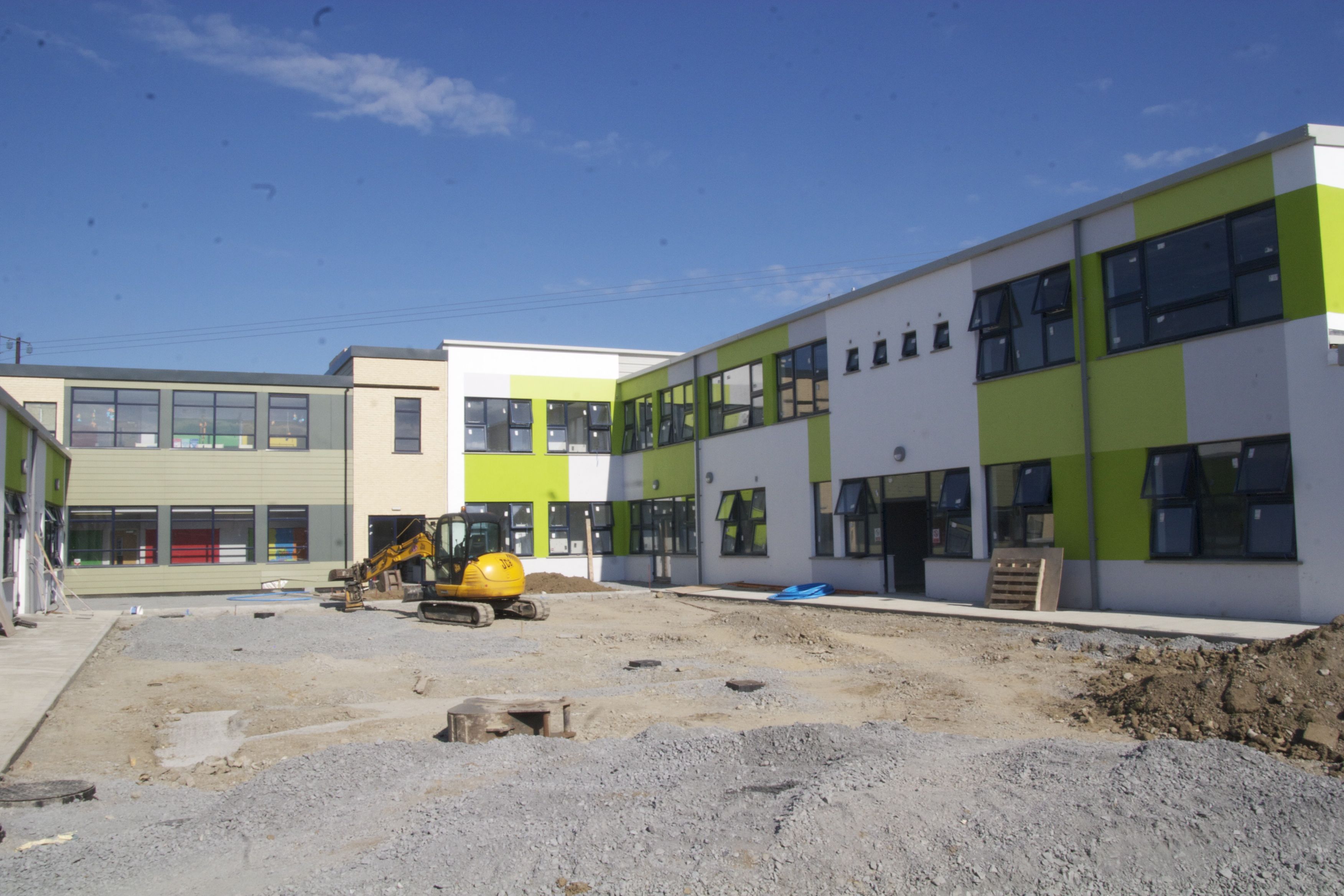 Raise a glass!
This progress is a testament to the hard work of our whole organisation, our volunteers on the ground and on our board, the dedicated staff in our schools who have once again performed to their very best despite government cutbacks – especially our principal teachers who again have had to disrupt holidays to ensure the best for their schools and our fantastic national office staff.
Take a bow! Raise a glass! Have a group hug! You are all doing a fantastic job. These pictures do not lie!!! and – if this is good – just wait to see what we are going to be able to achieve by September 2012!!!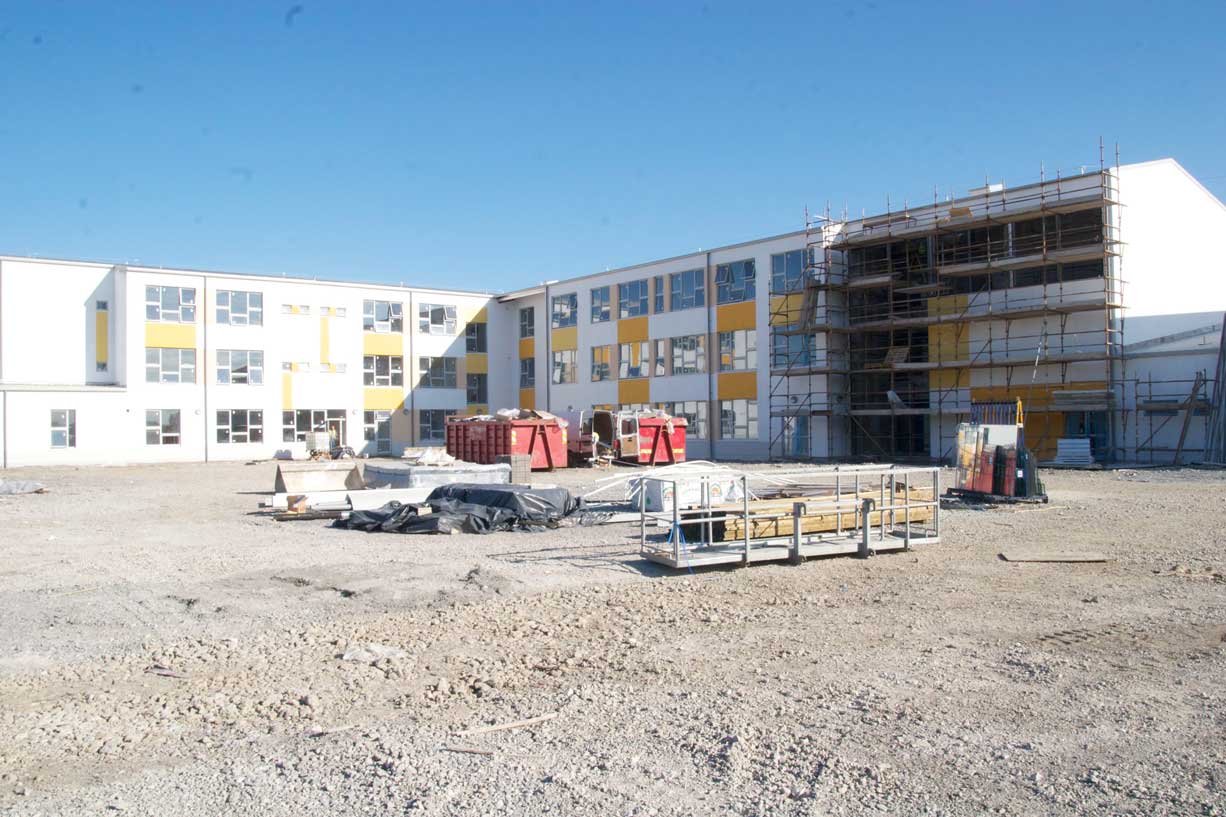 Permanent buildings
Aston Village ETNS – extra 16+ classrooms plus special unit
Swords ETNS – brand new 16+ classroom school with extra community facilities
Donabate ETNS – brand new 16+ classroom school
Tyrellstown ETNS – brand new 24+ classroom school plus special unit and extra community facilities
Lucan East ETNS – extra 8+ classrooms plus special unit
Galway ETNS – brand new special unit
Cork ETNS – New GP room
Waterford ETNS – Construction underway on new school in Carrigphierish on shared site with Gaelscoil and Public Library