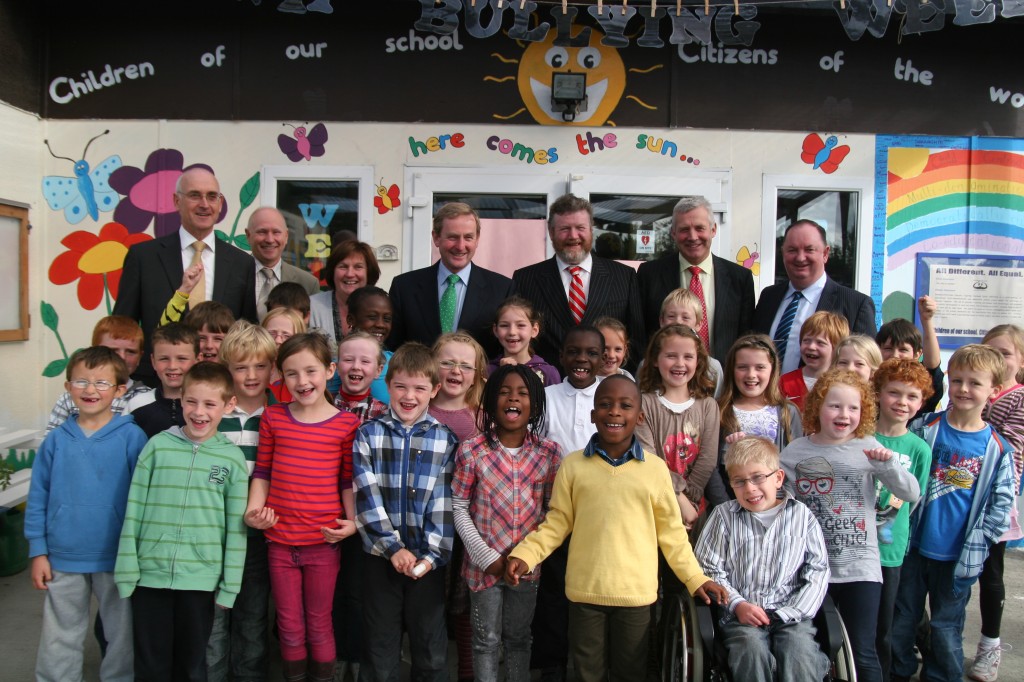 As the nation considers the severe implications of a €50bn bank bailout, Educate Together is questioning the potential financial outcomes of the Education (Amendment) Bill 2010. This Bill, published on Wednesday, provides for the establishment of community national schools under VEC patronage.
At present in Ireland, the entire management of the primary school system is carried out by volunteers at minimal cost to the State. The functions of patrons are carried out by religious bodies and independent bodies such as Educate Together and An Foras Pátrúnachta. In contrast, the patronage of VEC Community National Schools will be carried out by State employees and this function will add to the public service pay bill. It is estimated that this additional cost is approximately €300k per school per annum. The VEC structure is already plagued by high administrative overheads and massive duplication of function over 33 separate bodies. In 2009 it was stated that this overhead amounted to €58 million per annum. It is also a party political structure as each VEC operates as a duplicate of local authorities with councillors claiming expenses out of the State purse.
These financial issues are really important when we consider the scale of school expansion that will be needed in the coming years.
The Department of Education is tasked with accommodating 80,000 new primary school pupils over the next five years. At current class sizes, this number equates to 2,857 classes or the equivalent of 179, 16-classroom schools.
The majority of these will be housed in new premises which, if run as Community National Schools, will cost an estimated additional €53million cost – all of which would be spend on administration – and would be taken from front-line services to children in schools.
Paul Rowe, Chief Executive of Educate Together speaking at Donabate Educate Together National School commented 'When the country is struggling to pay its bills, the expansion of an unproven, high cost model into a low cost base sector simply does not make sense.'
Mr Rowe continued 'We applaud the Tánaiste's stated intent to respond to the demands the changing shape of Irish society places on our education system. However it must be questioned why the state is creating its own version of a multi-denominational school, when a highly successful, cost efficient option already exists. We are ready to meet the needs of our changing education system and are ready to work closely with the Department of Education and Skills to meet the high demand for new multi-denominational schools around the country.'