Educate Together and City of Dublin ETB are delighted to announce that Susan Campbell has been appointed as the founding principal of Clonturk Community College.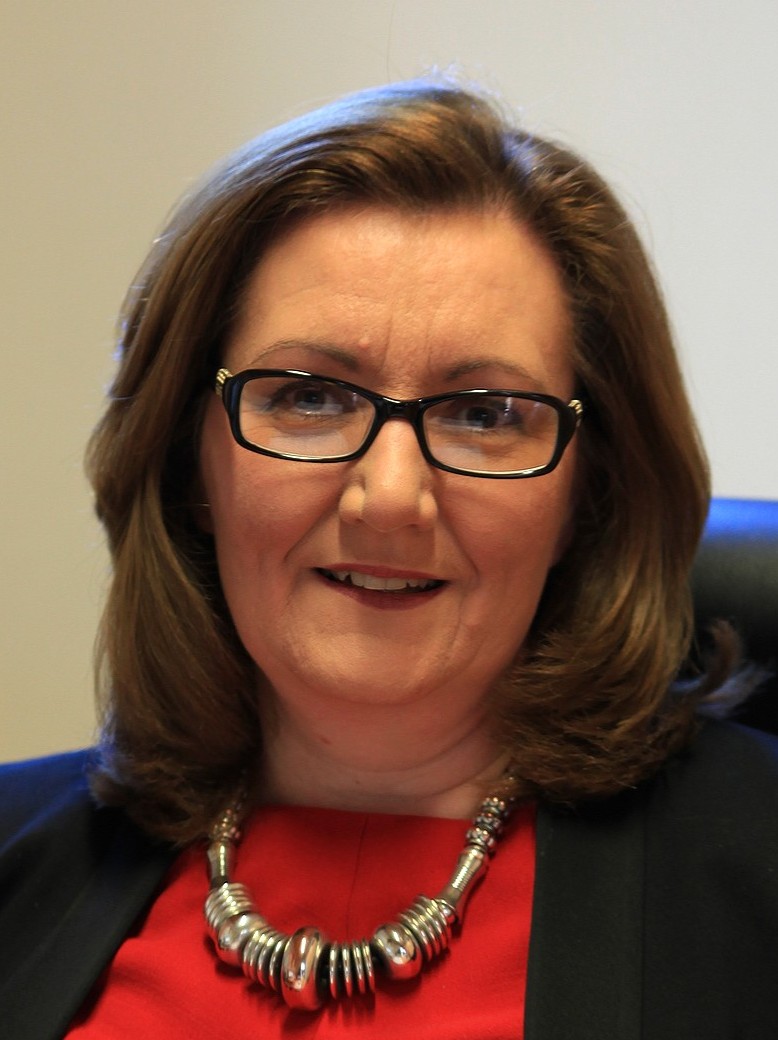 Clonturk Community College will open in September 2016. Co-educational, equality-based and managed on democratic principles, Clonturk Community College will provide an education for students that contributes both to their personal development as well as to the social, economic and cultural development of their community.
Susan graduated in 1995 and proceeded with a career in Sales & Marketing before embarking on a teaching career in St Peters College Dunboyne. In 2010, she moved to Coláiste na hInse, a start-up school in Bettystown. As Assistant Principal Susan set up the Transition Year & Leaving Certificate Applied Programmes, coordinated house and state examinations, mentored and recruited new staff and ultimately became Acting Deputy Principal.
In her current role as Deputy Principal of Sacred Heart School, Susan has been leading the School Self Evaluation process and the Integration of ICT. She has been actively involved in student leadership, school building development, policy development and fundraising activities in association with the parents council.
Her experience as a Deputy Principal in a start-up context coupled with an honours Postgraduate Diploma in Educational Leadership (Toraiocht) ensures Susan brings a wealth of experience to the Principal role in Clonturk Community College.
Susan said:
"Student belonging and participation in school life are important values for me and so I am looking forward to working with parents and the wider community to create a positive, caring and innovative learning environment where students feel challenged and supported to fulfil their potential."
The College will incorporate Educate Together's ethos, where students will be at the centre of their learning. Students will be encouraged to think differently and to grow up as respectful global citizens. The College will place the learning needs of students at the centre of the curriculum process and the use of creative and participative teaching and learning approaches in the College will reflect this.
In addition to high academic standards, they can expect to be taught about making moral choices and having a value system as a basis for their decision making. They will be challenged to ask themselves difficult questions such as what do they value? Who do they respect? How do they cope in hard times? Their eyes will be opened to the diversity in our society and the opportunities that exist in embracing and celebrating that diversity.
Moving away from 'teaching to the test', students will emerge as fully-rounded, curious and dynamic global citizens. The Ethical Education curriculum is already being utilised to great effect in four second-level schools in Dublin, Kildare and Louth.
Said Amy Mulvihill, New Schools Manager at Educate Together:
'Clonturk Community College is a really exciting development in the educational landscape of Dublin City. Allying the progressive visions of both Educate Together and City of Dublin ETB, Clonturk Community College will offer students a welcoming, nurturing environment where they will flourish academically and personally in an atmosphere of respect and understanding'.
Clonturk CC is now accepting applications for first year students to start in September 2016. Interested parents/carers can find out more at www.clonturkcc.ie, email info@clonturkcc.cdetb.ie or call Gill K'Eogh at 01 6307877