The Educate Together national office is responsible for carrying out the organisation's Strategic Objectives, as set out by the Board of Directors of Educate Together. Educate Together's 2019 – 2023 Strategic Objectives are available to view here and available to download below.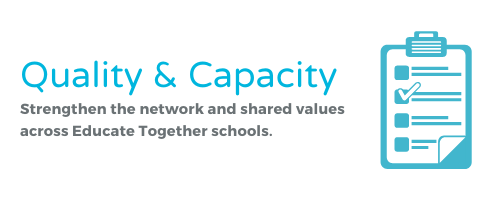 Improve the processes and systems in place to support quality in Schools (recruitment, governance etc);
Support, promote and continually develop Educate Together ethos;
Review and refine our CPD to support implementation of the Ethical Education curriculum.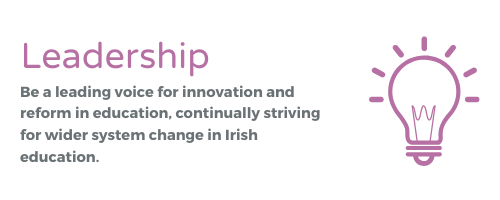 Advocate for enhancements in Teacher Education;
Establish Educate Together as a leader of school communities of practice;
Continue to support and pioneer innovation in education and implement good practice in 21st century teaching and learning;
Advocate and work with educational stakeholders for systemic reforms to improve the provision of education in Ireland.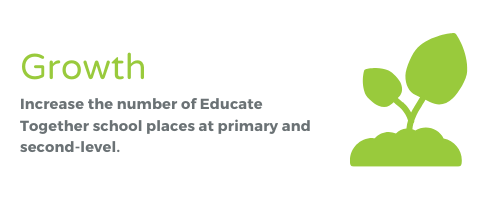 Implement a sustainable plan to increase our capacity to keep pace with parental demand for Educate Together schools and seek investment and partnerships accordingly;
Focus on improving the State support for Educate Together.