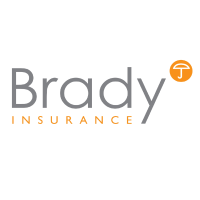 🎉 Over 50% of Educate Together schools are signed-up, will you join them? 🎉
Brady Insurance are working hard to stabilise and reduce school insurance premiums. They also give a much-needed annual donation to help the Educate Together national office maintain supports and services to schools. This is relative to the number of schools signed up with Brady Insurance and was €5,000 in 2019.
To help strengthen their ability to negotiate on insurance premiums and to encourage schools to sign-up, Brady Insurance are offering zero brokerage fees and significant rebates from their brokerage commission, as a once off offer for schools who transfer in 2020.
"We switched to Brady Insurance after reading about the national office partnership. It was straightforward and no different to getting a quote any other year. Claire was really helpful and even managed the transfer of insurance to our new school building. I'd encourage other schools to transfer, the partnership provides vital funding to the national office and hopefully we'll see reduced premiums in the future." – Stephen, Chairperson Citywest ETNS
As Stephen says, transferring is easy – just complete the transfer form, place it on your headed paper and return to Claire in Brady Insurance.
For more information contact claire@bradyinsurance.ie or call 01 5676797.