Trish Hearne, Waterford Educate Together NS parent:
Who are the Deise Phoenix's you might ask? The 'Deise Phoenix's' Olympic handball' team is based in the Carrickpherish hub in Waterford city.
We train kids aged 4-10 weekly with two coaches and several parent assistants. All of our kids attend Waterford Educate Together National School and it was through parental influence here that we started our group. We had parents approaching us as they reflected on the popularity of the game in their home countries and wanted it to be available in Waterford. Fast forward one year and we are established with our Head Coach Krisztina Halloran and me, Assistant Coach Trish Hearne (Olympic handball development liaison) at the helm.
We are also both parents in Waterford Educate Together National School and parent association reps. Along with Waterford sports partnership and the Irish Olympic handball association we have been heavily supported and invested in. They have provided us with training, safeguarding and equipment. But ultimately it's our community that defines us as a fun and dynamic group. The joy it has given our children and indeed ourselves cannot be quantified. It has been an amazing experience for all of us involved.
Our aim is to make Olympic handball fun and accessible to all.  We believe the Educate Together ethos works perfectly within the Olympic handball setting. "No child is an outsider" can be seen in our game where each child is afforded multiple opportunities to participate in a game, this is a rarity in most other sports. Olympic handball is a fantastic way to learn the importance of team work, but also hone their sporting skills in a fun and fast paced game. We try and keep things interesting within our training sessions,  we even have had themed training sessions such as our Halloween Handball special.
We hope to build on this year's successes and bring Olympic handball to the forefront of Waterford's sporting scene. But we need others to join us. Presently we have no team in the south east to play a game against. We are asking other teachers/parents or volunteers to join us in this amazing sport. Full training will be offered by The Irish Olympic handball association to enable this.
If you are interested in bringing this game to your school, you can contact me at trishhearne@gmail.com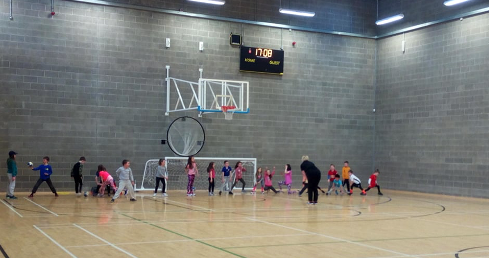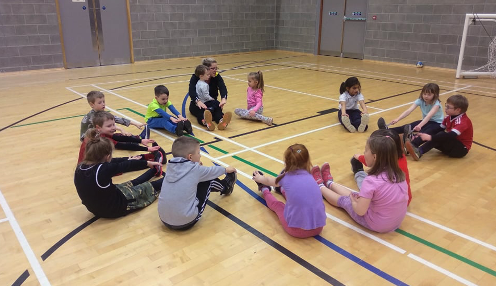 Real stories from the Educate Together community
Educate Together's schools mean so much to the lives of the children and young people who attend them, and to the communities that they are a part of. You can read, watch and listen to real stories from the students, staff and families involved in the Educate Together school movement on this page and at the links above. Do you have an experience from an Educate Together school which you would like to share? Share your story: info@educatetogether.ie