We've been checking in with Educate Together schools to see how they've been supporting students through distance learning during the covid-19 restrictions. Here's an update from the Sandymount Park ETSS school community, complete with poetry, art pieces and an article from principal Paula Mulhall: 
March 12th 2020 is a date we are unlikely to forget. A sudden announcement that schools would be closing until March 29th, forced us to rethink school and how to support student learning and development remotely. As a technology enabled school we could adapt quickly, classes resumed on the 13th with students and teachers interacting using their iPads and Microsoft Teams and OneNote. As it became clear that the closure was likely to be extended, we worked hard to enhance our approach; Stream videos, PowerPoint recordings and Explain Everything to deliver new content and audio and written feedback provided via OneNote. The intensity was eased with a virus themed cross-curricular project and Flipgrid history mystery providing a welcome change of pace in the week prior to the Easter holidays.
When we returned to remote school on April 19th there was a noticeable change in atmosphere. Any sense of novelty was gone, the disappointment that we would be unlikely to meet students face to face before the end of the academic year was palpable. We were missing students and the energy gained from classroom interactions. Surveys carried out on students and parents prior to the holidays indicated that what students valued most was the interaction with teachers via Teams and whilst students felt that their learning was progressing, they missed seeing their friends and teachers face to face.
A schedule of live lessons was drawn up. Students and teachers are familiar with Teams but as the view is restricted to 4 at present, we took advantage of the free offer and signed up with Cisco Webex. This secure platform allows all participants to be visible, encouraging greater student engagement. The live lessons were an instant hit. Students delight in the human connection and teachers enjoy – teaching! In a further boost to teacher wellbeing, live lessons have resulted in a reduction in time spent in the evenings correcting and providing individual written and audio feedback.
In lockdown the days are long but the weeks short. With only 3 weeks remaining we have turned our attention to fun ways to mark the end of this most unusual term. This week 2nd years should have been enjoying their first overnight trip together and 1st years had intended to spend a day in Tayto Park. Instead, we are planning virtual trips and Talent Shows and exploring ideas for a virtual sports day and inter-schools table quiz. Virtual fun is a far cry from the real thing but extraordinary times demand adaptability and creative thinking. It's probably safe to say that students, parents and teachers would jump at a chance to return to 'real' school but despite the many challenges there have been positives. The strength of our new school community has never been more obvious. Parents/guardians working hard to support their child and our school. Students showing themselves to be resourceful, creative, hard working and good humoured. Staff going above and beyond, collaborating to enhance remote teaching, learning and support to improve student outcomes.
Forced to rethink everything remotely we examined what it really means to be a school and surprisingly have even gotten to know one another better. In a time of much uncertainty, one thing is sure – 2019/2020 is a school year we will never forget.
"I think that communicating via teams/OneNote worked well because there was always a teacher available to answer questions and the teachers were very good at clearly setting out what work had to be done during that class." – Sofia
Science Video created by Feá Maher.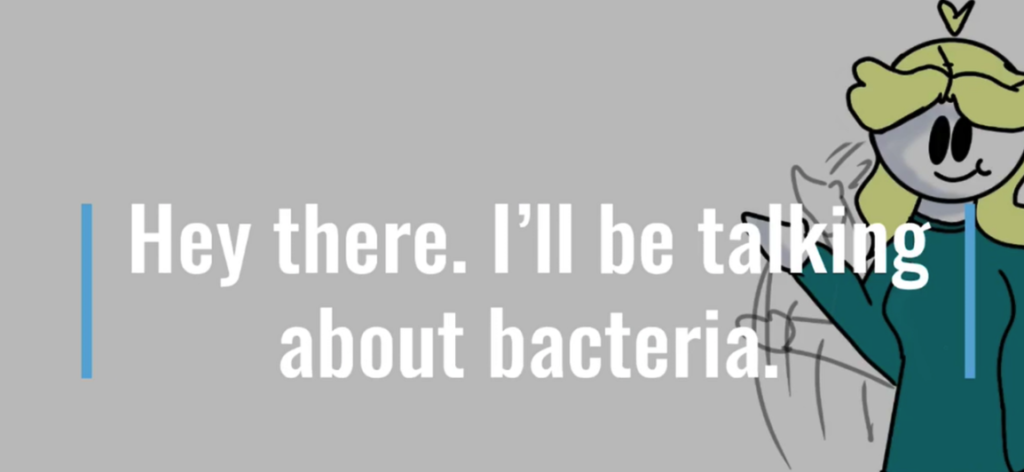 Reaching out
Positive relationships are central to our vision for Sandymount Park ETSS so it is no surprise that what students and staff miss most during the closure is each other. Tweaking our approach to increase the human connection that is such an important part of the learning process became our focus for the last term.
To ensure those most in need of encouragement and support receive it, we assigned teacher mentors to some to provide one to one support via video meetings and for others scheduled small group, live support classes throughout the week. Our special class students get the day off to a good start with a video check in and our SNAs place daily calls to see how students are getting on, linking back to teachers as necessary.
In a changed world, providing all students with a space to simply chat and catch up has proved extremely popular – our Guidance Counsellor has scheduled video meetings with groups of 9 and even the family pet joins in!
Poetry
Slipping to the Sea by Ava Gill
The rhythmic shivers,
of an unknown fear
the leap of faith
met a cold embrace,
lifting sweeping and spitting you out.
This is the force we can't ignore,
a push meets an icy roar
a pull entices a quiet lull.
 
We bitterly accept we cannot compare,
and instead we share;
the sparkle
the splash
we do not take but simply intake.
 
But the water froths a deceptive front,
of greens and blues
in every hue.
But soon it turns as quick as the tide
the moon looks down
as we become one with the sea.
Where breaths become gasps,
before fading away.
we no longer float,
we no longer flit,
we fall so fast in the glittering sea.
Saffron: The Spice of Gold by Harper Walsh
Saffron… quite a pungent spice
Brittle like crumbs from fresh baked bread
Little golden threads akin to rice
 
Traded by the Arabs across the Mediterranean Sea
It came to Europe where they treasured it like gold
This precious spice by Merchants it was sold
 
Adored by cultures for its citrusy savour
With a resonant earthy acidic aroma
Its crimson red colour resembles its flavour
 
Saffron… Such a historical spice
One should definitely try it
Despite its price
 
From Spanish to French and Persian cuisine
It's a herb for emperors, kings and queens
Incoming students
Our planned assessment day for incoming first years had to be cancelled, so too our visits to the primary schools and meetings with parents. Instead our secretary Patricia has called all parents to reassure them they haven't been forgotten and that we are planning an extended transition program for September. Paula has been in contact with the primary school principals and 6th class teachers, working to get to know our future students to better prepare for their arrival. First year students will write welcome letters with tips and advice for starting secondary school. We are looking forward to welcoming 60 new students and families to our school community and will make up for opportunities missed due to the closure.
Staying connected
Teaching is a high energy endeavour, remote teaching even more so. Finding ways to stay connected and sustain our culture of collaboration is important. Fortunately, Microsoft Teams makes this easy. All day interactions via chats helps keep spirits up – checking in, quizzes, Bake Off, swapping book and movie tips and even debs photos! Regular meetings via Teams and Webex and the sharing of ideas and resources through various Teams channels allows us to sustain our culture of collaboration and connection.
Real stories from the Educate Together community
Educate Together's schools mean so much to the lives of the children and young people who attend them, and to the communities that they are a part of. You can read, watch and listen to real stories from the students, staff and families involved in the Educate Together school movement on this page and at the links above. Do you have an experience from an Educate Together school which you would like to share? Share your story: info@educatetogether.ie