Dear Supporters
As you are aware, Educate Together recently asked the Minister to review the decision by the New Schools Establishment Group to award patronage of a new primary school in the Dunshaughlin area to Louth and Meath Education Training Board (LMTB).
Responding to our request, the Minister for Education and Skills, Joe McHugh, T.D. has expressed 'his satisfaction that the NSEG had access to and took all relevant information into consideration when drawing up its recommendations,'  and concurs with their findings that there was no technical breach of the Code of Conduct, therefore, agreeing with the awarding of patronage to LMETB.
The Minister also pointed out that in respect of making decisions on school patronage  that although 'the level of parental preference is a factor, that it is not the only factor'. He cited that the criteria also includes 'consideration of matters such as proximity of schools of similar ethos'. Whilst there are no other Educate Together national schools in the Dunshaughlin School Planning Area, that there is an Educate Together national school in Ashbourne, as well as a number of Educate Together schools in what could be considered to be commuting distance.
He considered these other factors to be most important, especially 'where there is not a significant margin between parental preference and/or when the proportion of valid parental preferences received are relatively low', as was the case of awarding the patronage in Dunshaughlin.
We're incredibly disappointed at the Minister's decision, especially for members of the start-up group who campaigned for an Educate Together school in Dunshaughlin and would like to express our deep appreciation of your support.
Thank you again,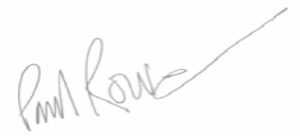 Paul Rowe