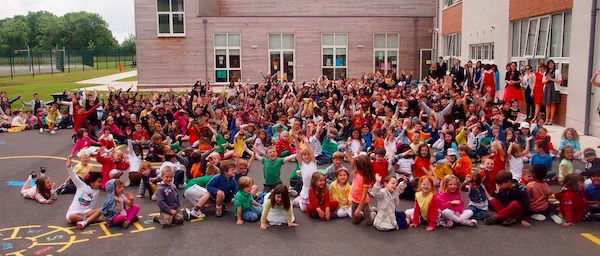 Educate Together is delighted to have been awarded patronage of a new primary school to open in the Sallynoggin / Killiney area of Dublin this September 2021.
Educate Together is delighted to announce Paul Glennon as the school's newly-appointed principal.
Admissions 2021
Please click to view and download a copy of the school's 2021 Admission Notice and 2021 Admissions Policy.
You can access the Enrolment Form 2021/2022 here.
A link to the online form will be sent to the school mailing list (click here to join) and will also be published on this web page and the school's Facebook page.
Location
The Department of Education have confirmed that the school will be located, from September 2021, in interim accommodation in a rented building on Kill Lane, Kill of the Grange, Blackrock, Co. Dublin, and will remain there for two years. This building is currently occupied by Gaelscoil Laighean who will be vacating the building at the end of the current academic year.