Our Network
Second-level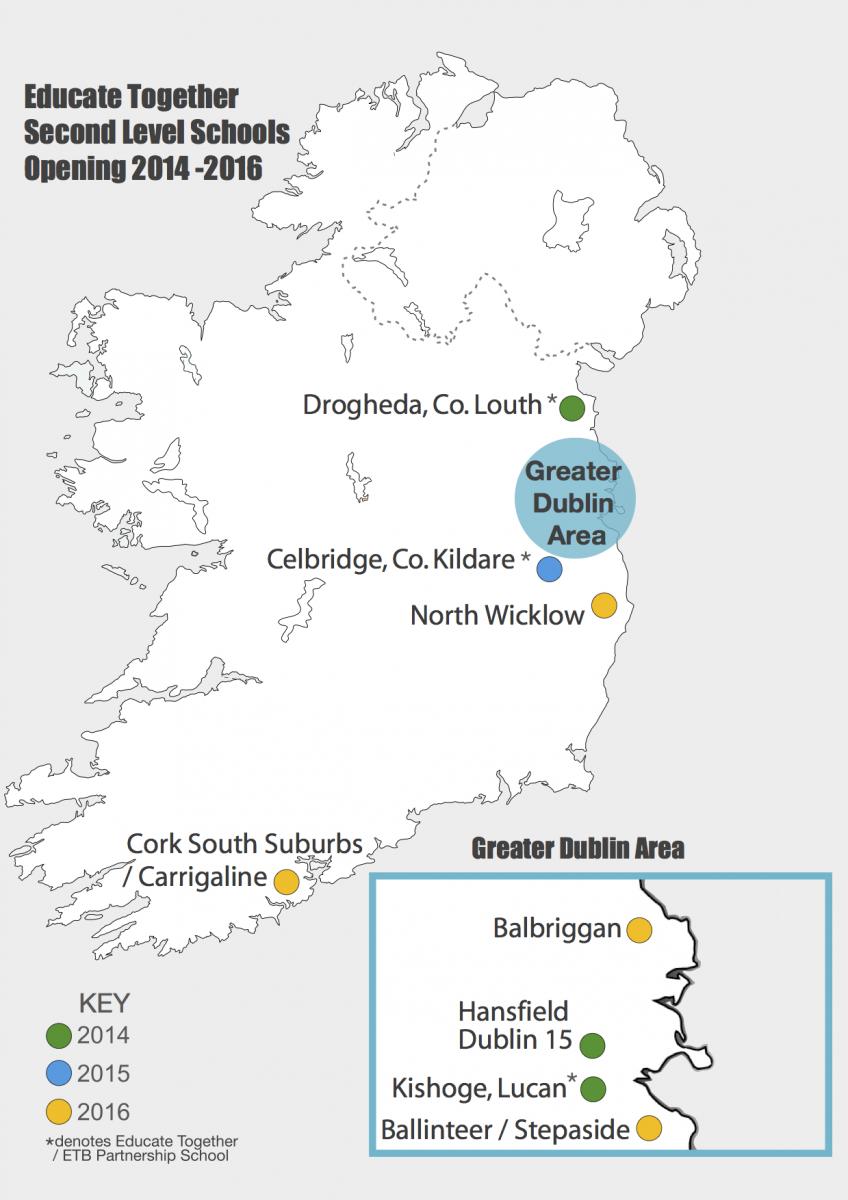 Opening 2014
Opening 2015
Opening 2016
_______________________________________________________________________________________
Teacher Vacancies: Summer 2014
Educate Together is involved in opening three new second-level schools this September:
- Ballymakenny College, Drogheda, Co. Louth; 
- Hansfield Educate Together Secondary School, Dublin 15; 
- Kishoge Community College, Clonburris, Lucan, Co. Dublin.
All three schools are now hiring. Interested candidates can find out more at www.educationposts.ie
_______________________________________________________________________________________
Our Second-level Schools
Educate Together second-level schools will provide a caring and supportive school community that nurtures each student's personal, social and academic potential throughout their school career.
Our approach at second-level moves away from 'teaching to the test' and towards an emphasis on the learner. Students develop skills in creative and critical thinking, communication, teamwork, research and leadership. 
Teachers in an Educate Together second-level school use the best teaching and learning methods to make students' learning active, relevant, challenging and enjoyable. 
Our ethos provides a strong moral, ethical and spiritual framework for the whole school community, and informs all policies and practices in the daily life of the school. Students follow an ethical curriculum, which includes learning about different religions and belief systems. 
_______________________________________________________________________________________
Downloads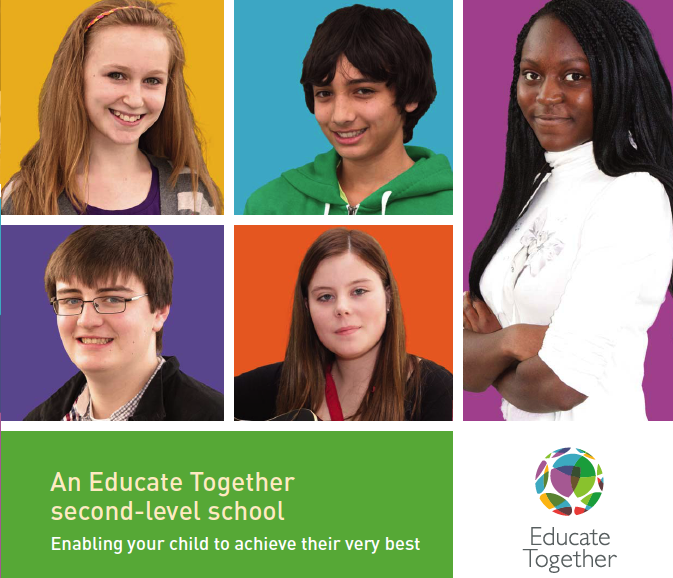 Our vision is for a new model of second-level school, one that places the student - your child – at its centre. We aim to create a vibrant, welcoming school community to which every student feels a real sense of belonging. Read our Brochure for Parents to find out more about our schools. 
The vision for Educate Together second-level schools is described in our Taking the Next Step: A Blueprint for an Educate Together Second-level School. This comprehensive document draws on Irish and international research and shows how the Educate Together model delivers key life skills as well as academic success. It has been widely praised by educationalists, industry figures, parents and students. 
_______________________________________________________________________________________ 
Second-level Start-up Groups