Please Support Educate Together Today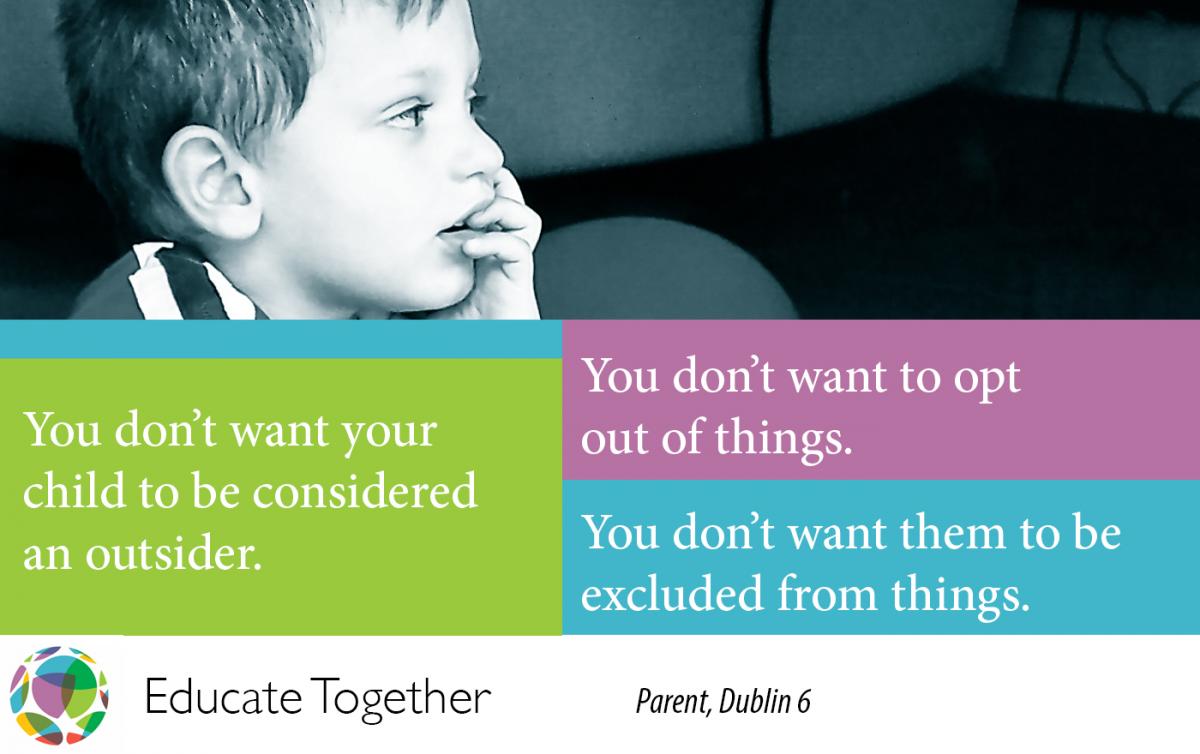 Educate Together is a registered charity and we receive only 18% of our total related costs from the State. We rely on the financial support of individuals, companies and charitable trusts to deliver choice to parents and services to our schools. 
Without the generous support of grandparents, parents, guardians, alumni, and friends of Educate Together we would not be able to do the work that we do.
Further information on Educate Together's finances can be found here.
Will you consider supporting Educate Together with a monthly direct debit gift today? Any contribution you can make, whether it is a single donation today, or a monthly contribution directly from your bank account, it will be greatly appreciated.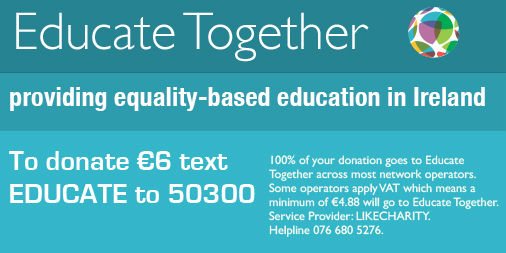 You can donate €6 to Educate Together by texting EDUCATE to 50300. A minimum of €4.88 will go to Educate Together. 
Address: Educate Together, Equity House, 16/17 Upper Ormond Quay, Dublin 7, Ireland - Charity Number: CHY 11816