News
Wicklow ETSS Seeks Principal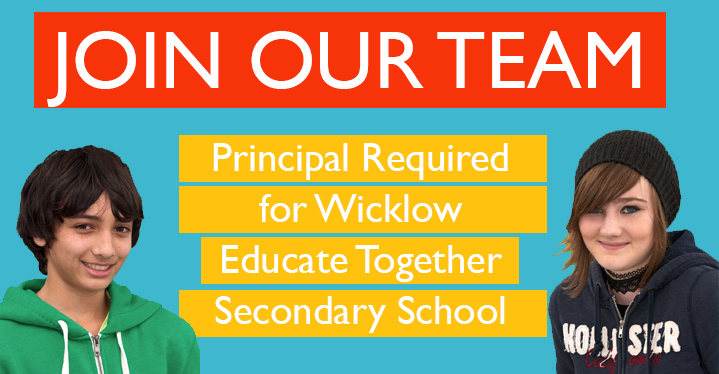 Educate Together is currently seeking a Principal for Wicklow Educate Together Secondary School Roll Number 68345R. The school will accommodate 600 Pupils (expandable to 1000).  Interim and permanent accommodation arrangements to be confirmed by Department of Education and Skills.
Check if you are eligible to apply here
You must read this information before you apply
You will find the role description below. 
The post offers a dynamic individual the opportunity to take on the role of Principal in a new voluntary secondary school at a challenging and exciting time. The successful candidate will have a clear vision for the school and will play a key role in making the school exceptional, working closely with the Board of Management and school community.
Please fill out the application form below. We advise that you prepare your submission prior to opening the form as, once completed, it cannot be edited. 
A full application should be submitted before 5pm on Tuesday 19 March 2019 and must include:
Completed application form

Cover Letter maximum 1 page long - highlighting your particular strengths and suitability for this position
APPLY ONLINE HERE
Second-level Principal Recruitment Information
Wicklow ETSS Principal Role Description
Blueprint for Educate Together Second-level Schools
The details of how our second-level schools will run are outlined in the Blueprint for Educate Together Second-level Schools. This documents in detail how the Educate Together model delivers key life skills as well as academic performance.