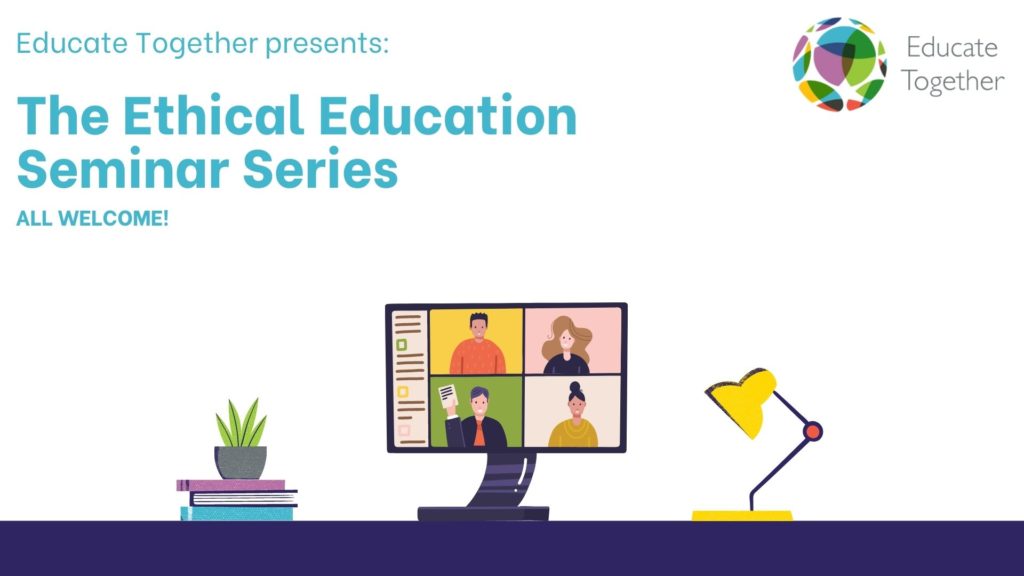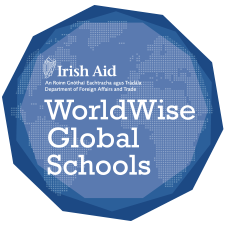 Educate Together's Ethical Education Seminars are a series of online presentations from academics and practitioners on aspects of Ethical Education. These will include issues around equality, belief systems and sustainability. The focus of each session will be on practice in the classroom, at both primary and second-level, with plenty of opportunities for debate and discussion. Funded by Irish Aid's WorldWise Global Schools.
When is it on?
February – June 2021.
Who is it for?
The seminars are open to all and not limited to primary and second-level teachers in the Educate Together network. Anyone can attend but registration is necessary.
Making the most of linguistic diversity in your school and classroom
June 1st 4.00 – 5.00
This talk will offer classroom strategies to foster and value all languages and identities. Participants will learn about collaborating with families to incorporate children's and young people's mother tongues throughout the curriculum and will also help them to distinguish between bilingualism and multi-lingualism when it comes to the pupils and students in their classroom.
Dr La Morgia has been delivering CPD in the area of bilingual language development and bilingual education since 2008. She has an MPhil in Applied Linguistics from Trinity College Dublin and a PhD in bilingual language acquisition from DCU. She is the founder and director of Mother Tongues. Her creative projects focus on using language as a tool to promote dialogue among individuals and communities to activate social change.
These seminars are open to primary and secondary teachers and we would encourage as many as possible to attend. At the end of each presentation, there will be an opportunity to ask questions and give feedback.
Previous seminars in the series
Facilitating Pupil and Student Voices – Avoiding the Tokenistic
Tuesday, May 18th: 4.00 – 5.00
Panel confirmed so far: Paul Glennon, Holywell ETNS; Ann Marie O'Keeffe, Kilkenny School Project; Ciara McMackin, Kishoge CC
As teachers, we all want to nurture self-esteem and validate critical-thinking and active citizenship. But it's not always easy! Join the conversation at the panel discussion below. We're hoping this will an opportunity for teachers to share good practice and ask questions and we'll be opening it up to the audience half-way through.
This is a panel discussion.
Merging Social Justice and Science through Story and Cocker Spaniels
Tuesday, May 11th: 4.00 – 5.00
Dr Shane Bergin, UCD and Dr Declan Fahie, UCD
The principles of the Learn Together should be an integral part of all subject areas across the curriculum. This session will look at bringing those principles to life when engaging in teaching and learning around science. It promises to be a fresh, innovative and fun approach to the subject.
Shane is a physicist and an assistant professor in science education at UCD's School of Education. Shane and his research group are interested in teaching and learning in physics and STEM more broadly.
Declan is a lecturer and assistant professor at UCD's School of Education. He has published nationally and internationally on workplace bullying in schools, teacher effectiveness and queer issues in education.
Registration for Merging Social Justice and Science through Story and Cocker Spaniels
Futures Thinking – Pedagogies in Education for Sustainability
Tuesday April 27th: 4.00 – 5.00
Dr Charlotte Holland, DCU
The environmental crisis can seem over-whelming. Where to begin? How to address these issues without inducing anxiety? Here's your chance to access information, find out what's happening elsewhere and ask for advice from a specialist in the area.
Charlotte is Associate Professor in the School of STEAM Education, Innovation and Global Studies in DCU. She is currently Director of the Regional Centre of Expertise in Education for Sustainable Development for the greater Dublin region.
Belief Systems – Teaching Beyond Festivals and Celebrations
Tuesday April 13th: Niamh McGuirk, DCU
Niamh lectures in Ethical and Intercultural Education in DCU St Patrick's Campus. Niamh previously taught in an Educate Together school for ten years. She has co-authored a number of teaching resources on social justice themes.
The Importance of Balanced Story-Telling
Tuesday March 2nd:
Nana is a PhD student with the European Centre for the Study of Hate in The School of Law and Sociology at the University of Limerick. She is researching 'People of African descent and An Garda Síochána: Perceptions, Attitudes and Experiences'.
Gender Matters
Tuesday Feb 23rd:
Dr Seline Keating, DCU
Seline has been involved in the development of superb resources on gender and she and her colleagues had a very successful conference on the topic earlier in February.
Downloads
*Note: the ideas, opinions and comments in these seminars are entirely the responsibility of the contributors  and do not necessarily represent or reflect WorldWise Global Schools and/or Irish Aid policy.