News
#Vote EducateTogether: Educate Together Primary School Campaigns For 2019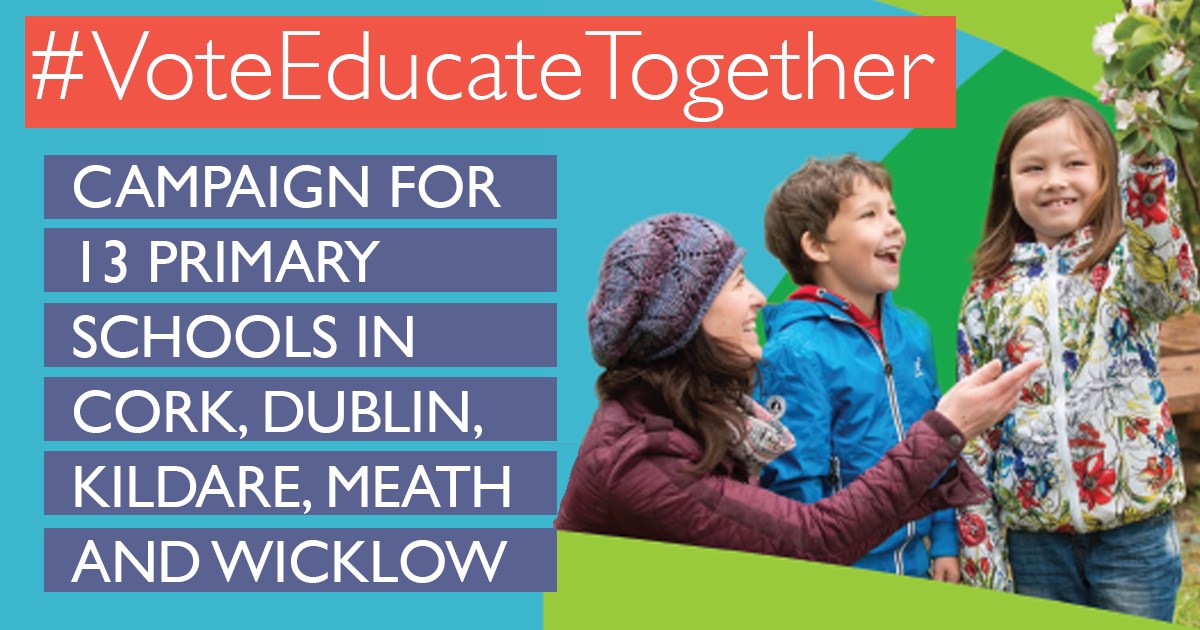 #VoteEducateTogether
Educate Together will apply for thirteen new primary schools to open in 2019! 
In April 2018 Minister for Education and Skills Richard Bruton announced that 42 new primary and secondary schools would open by 2022. This is great news for families across Ireland that want to send their children to an Educate Together school.
This month the Department of Education will launch an online survey (Online Patronage Process System) asking parents to choose their preferred school patron.This will help them decide the patronage of the 13 new schools opening in 2019. 
If you live in any of these areas and want an Educate Together national school to serve your community, please click on your area and sign up to our mailing lists  - we will let you know as soon as the voting goes live. 
The schools will open in