Newsletters
Subscribe to our Newsletters!
Educate Together regularly communicates with its school and parent communities. If you would like to receive one of our monthly news bulletins please complete the form below and we will email you our next issue.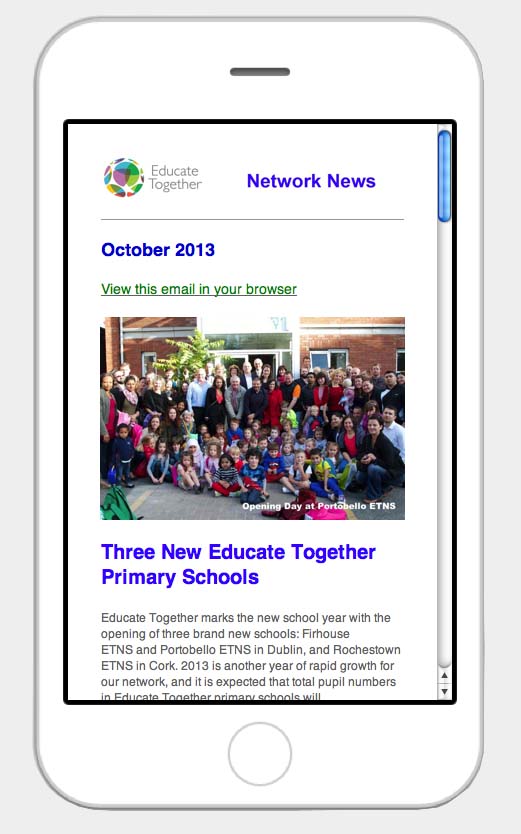 Educate Together Network News
Produced monthly, Educate Together Network News showcases all the latest from our schools, as well as important initiatives going on at National Office level-straight to your inbox.
Sign up to Second-level News - this is where you will find all the latest news from our second-level project, including news from our second-level schools, our start-up group campaigns and more.
Educate Together Teacher News keeps teachers in Educate Together schools up to date on all the latest events, resources and conferences available to them.
Teachers not currently teaching in an Educate Together school who want to stay informed about events and opportunities open to them can sign up to General Teacher News.