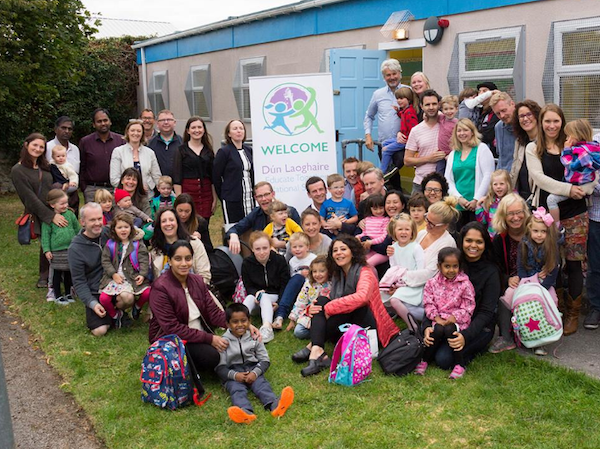 Invest in Educate Together
Very few people in their lives get the opportunity to found a school. Even fewer get the opportunity to change an education system by building a whole network. Educate Together represents a movement that is fundamentally transforming the learning experience of a whole generation and we invite you to join us in this inspiring work.
Leave a legacy
Once family and friends are looked after, you have the opportunity to leave a truly inspirational and meaningful legacy – be this a modest or large gift – that will keep on giving and enabling Educate Together to change the lives of children through education.
If you are considering investing in or leaving a legacy for Educate Together, please contact our fundraising team on 01 429 2500 / fundraising@educatetogether.ie who will answer any questions you may have.  As with any investment, we will work with you to ensure your gift is impactful and makes a real difference to achieving our goals for innovative, equality-based education for all. Your enquiry will be treated in the strictest confidence.
"I'm thankful that, through Educate Together, my children can enjoy a school experience so much warmer, more inclusive and ultimately healthier than I had as a child, in an environment that teaches them to be open and sensitive to others while feeling confident enough to express themselves freely. I look forward to a time when every child in the state has the same opportunity."
Lenny Abrahamson, parent of pupils and Oscar-nominated Film Director
"We were delighted to make a financial contribution to support Educate Together's development in the early stages. We would encourage all of you who can to make a contribution now (however modest) to support the next phase. It has given us, and will give you, great satisfaction to be a pioneer in creating an inclusive and pluralist educational environment for our children."
Desmond Green