News
Educate Together 2020 Secondary School Campaign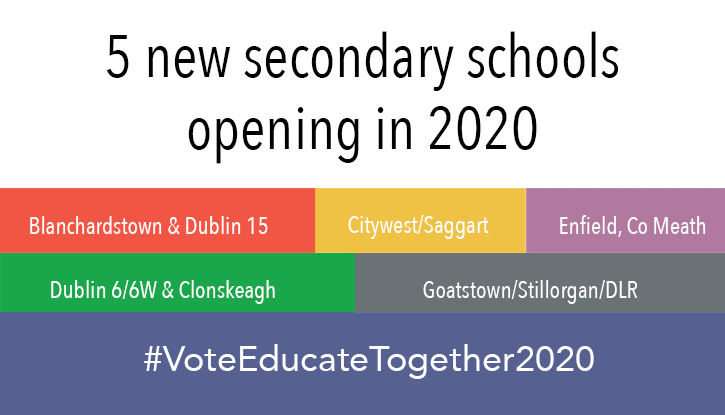 In April 2018, the Department of Education and Skills announced that it would open 42 new primary and second-level schools up to 2022. 
This year Educate Together will apply for five brand new secondary schools to open in the following areas. 
Last year, Educate Together was granted patronage of all four second-level schools that it applied for. This was due to people power - the opening of these schools is the achievement of the volunteers who gave up their free time canvassing at shopping centres, delivering leaflets and talking to other parents about what Educate Together means to them and their children. 
If you would like to be kept up-to-date, just click through to the links above and join the relevant mailing list. If you would like to help in any of our campaigns, let us know at newschools@educatetogether.ie.
Read more about what Educate Together offers at second-level below. 
Blueprint for Educate Together Second-level Schools
The details of how our second-level schools will run are outlined in the Blueprint for Educate Together Second-level Schools. This documents in detail how the Educate Together model delivers key life skills as well as academic performance. 
PDF File