News
Dublin North East Educate Together Secondary School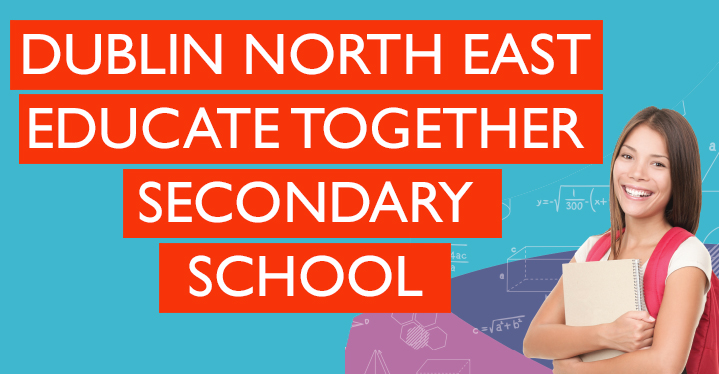 Educate Together is delighted to announce that it has been awarded patronage of a new secondary school to serve Donaghmede, Howth and Belmayne to open in 2019. 
Educate Together provides a new type of second-level school, one that places the student at its centre. Its aims to create a vibrant, welcoming school community to which every student feels a real sense of belonging. Using student-centred teaching and learning methods, Educate Together second-level schools support students' social, emotional and academic development and wellbeing.
Procedure for Student Entry September 2019
Closing date for enrolments for September 2019 has now passed and offers are now being processed. Applications made now will be considered Late Applications and added to our waiting list. Should a place become available you will be notified as soon as possible. Please read the Enrolment Policy below. ENROL HERE
Principal
We are delighted to announced Ashling Kenevey as Principal of Dublin North East ETSS
To get updates on Dublin North East ETSS, sign up here
Check out the school catchment area here.
Read about Educate Together at second-level here. 
Dublin North East ETSS Enrolment Policy 2019
Blueprint for Educate Together Second-level Schools
The details of how our second-level schools will run are outlined in the Blueprint for Educate Together Second-level Schools. This documents in detail how the Educate Together model delivers key life skills as well as academic performance.